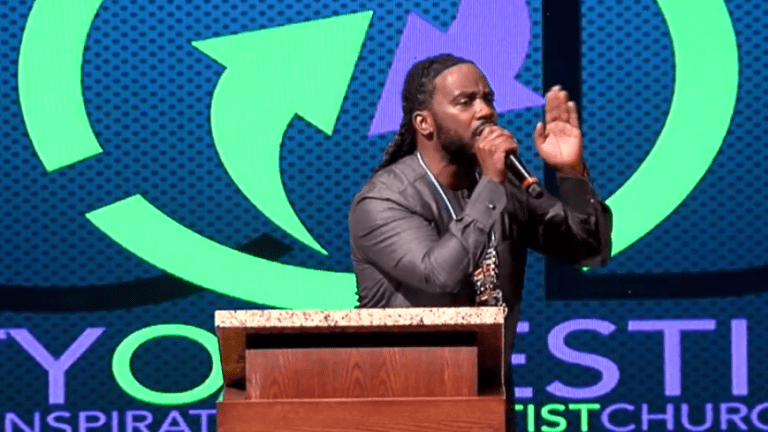 Megachurch Pastor Wanted for Aggravated Harassment
A megachurch pastor is wanted for aggravated harassment.
Pastor Victor Couzens, of the 5,000-member Inspirational Bible Church in Cincinnati, Ohio, is wanted for aggravated harassment, the New York City Police Department confirmed Thursday.
"Victor Couzens is wanted for aggravated harassment which took place on October 23rd. There are no arrests at this time. The investigation is ongoing," the NYPD's Office of the Deputy Commissioner, public information, told The Christian Post.
According to reports, a complaint was filed by 30-year-old model Andrea Garrison. Garrison alleges that she was threatened with blackmail unless she "recants certain claims about a sexual relationship she had with Couzens."
Couzens has been shrouded in controversy after several women came forward to state that they have been involved in long-term sexual relationships with him.
"I feel like, at this point, it's no longer what he did to me, what he did to the other women. It's no longer about that. It's about the fact that the Church allows this. That the Church is OK with this. The Church is OK with sending threats to people who are just trying to expose something that's bad happening," Garrison told CP. "I'm tired of this type of stuff being swept under the rug and I'm tired of being hushed when all this could have been avoided with him just keeping it real."
Couzens had previously written to CP about the allegations. He denies the claims made by Garrison.
"Although your subject matter is one of tremendous concern in the body of Christ. And it needs to be addressed. Your primary source (Andrea Garrison) doesn't fit into that context
"There have been people who are actual victims of clergy malpractice and abuse. My heart goes out to them. However, that is not what this situation is. And unfortunately, you have been misled simply by what Andrea has told you," Couzens explained.
Couzens so far is refusing to step down from his leadership position at the church amid the allegations of fornication. Instead, he attempted to use a biblical story to embolden his stance.
"[Uriah] would know when his wife's belly starts showing that it wasn't his baby. David sent the man back to the front line of the battle and arranged for his murder. And you mad with me cause you heard I had two girlfriends at the same time," he told his congregation.
"But you shout on Psalm 23, written by a man who was an adulterer and a killer, but I'm wrong," he said.