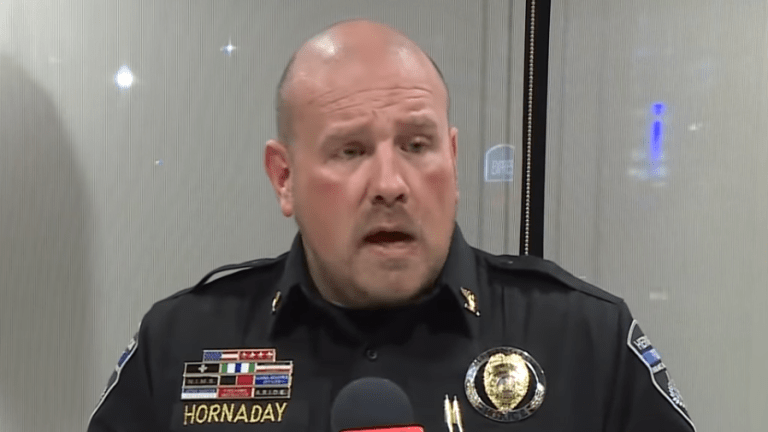 Cop owner lied about being insulted by employee
And they have the video footage to prove it!
A Junction City McDonald's has denied a claim made by a Herington police officer, which alleges that he received a coffee with foul language written on it - and his police department have admitted that he made it all up!
According to the McDonald's restaurant owner, Dana Cook, they have a video showing it wasn't their employee. The officer claimed that somebody wrote "F*cking Pig" on his coffee cup.
The owner sent KSNT News a statement about the incident.
"My McDonald's have the utmost respect for all members of law enforcement and the military and were troubled by the accusation made. We thoroughly reviewed our security video from every angle, which clearly shows the words were not written by one of our employees. We look forward to working with Chief Hornaday as he continues his investigation."
Herington Police Chief Brian Hornaday took to Facebook to slam the franchise after he caught wind of the incident.
He wrote, "the U.S. veteran that continues to serve deserves much more than this. We deal with enough frustration in our daily duties every day. To have something like this to start off your workday while you're driving to the place where you are going to serve its citizens, is just very frustrating," said Hornaday.
After the coffee cap gained national attention, the Hornaday swiftly removed his Facebook post after their investigation found the cop to be lying through his teeth.
The unidentified officer "fabricated" the story. Hornaday called the officer's actions a "black eye on law enforcement."