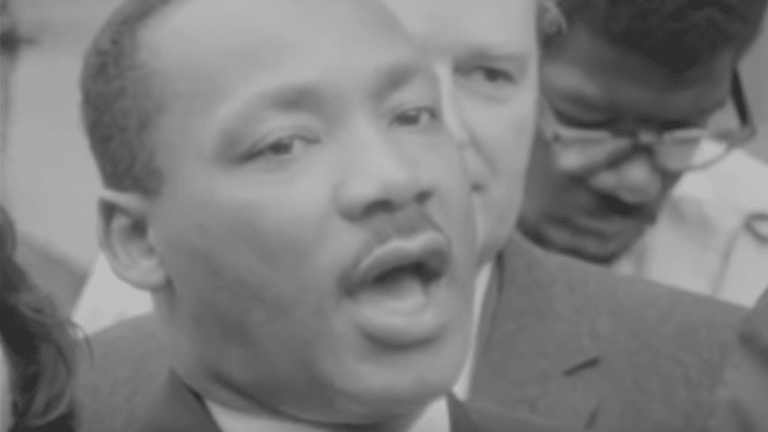 Martin Luther King Jr's family home sold; Will be open to the public
The home of Martin Luther King Jr. has been sold and will soon be open to the public.
His daughter, Bernice King explains how her father came to purchase the house in Vine City in the first place considering he was always against owning a home.
"My father really struggled with the whole notion of owning anything," she said.
"My mother convinced him."
On Thursday, Bernice King announced that her family had sold the Sunset Avenue house in Vine City to the National Park Foundation for $400,000 and that the house will be turned over to the National Park Service as part of Martin Luther King Jr. National Historical Park. The home will soon be made public.
"African American history is U.S. history, and the family home of Dr. Martin Luther King Jr. and Mrs. Coretta Scott King is a touchstone for us all to better understand our shared heritage," said Will Shafroth, president of the National Park Foundation.
"The acquisition of both Dr. King's birth home and the family home he shared with Coretta Scott King and their children advances the National Park Foundation's commitment to telling a more comprehensive American story through national parks. With greater access to Dr. King's life and legacy, we can learn more about this country's past and how his work continues to echo through time."
"The National Park Service's dedication to preserving historic properties is unmatched," said Dr. Bernice A. King, daughter of Martin Luther King Jr., on behalf of the King family. 
"We are very pleased to have worked with the National Park Foundation to ensure that the family home that my siblings and I grew up in will be open and available to the public. My brothers and I are honored to have fulfilled my mother's wish to allow future generations to know the story of our dad as a father, a husband, a minister, and a civil rights leader."
Just a few months back, the King Center for Nonviolent Social Change Inc., sold King's Auburn Avenue to the National Park Foundation for $1.9 million.