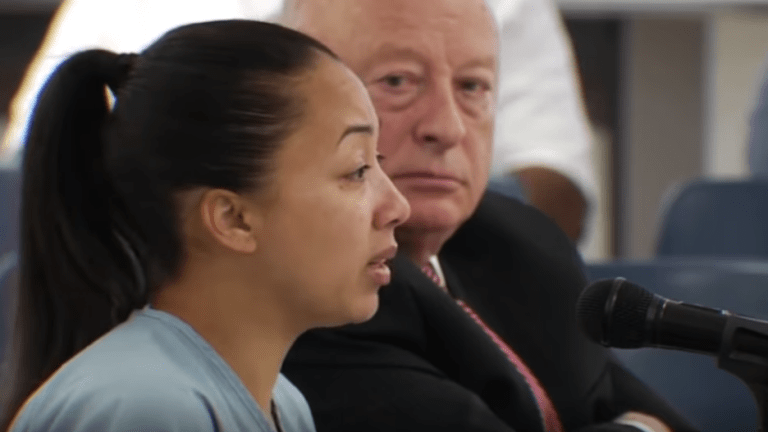 'Married' Cyntoia Brown Lands Book Deal
It has been revealed that newly released prisoner Cyntoia Brown was recently married - and has a book deal on the way!
Brown "looks forward to starting her life as a recently married woman," according to book publisher, Atria Books, her marital status in a news release about its deal to publish Brown's memoir. 
The press release refers to Brown as "Cyntoia Brown-Long." Brown's upcoming book, Free Cyntoia: My Search for Redemption in the American Prison System, is based on her writings in prison during 15 years of incarceration. 
The release says that the "coming-of-age memoir set against the shocking backdrop of a life behind bars."
"For the first time ever, Cyntoia shares the details of her transformation, including a profound encounter with God, an unlikely romance, and an unprecedented outpouring of support from social media advocates and A-list celebrities which ultimately lead to clemency and her release from prison."
Brown was released from prison after being granted clemency in January by then-Tennessee Gov. Bill Haslam, according to the Tennessee Department of Corrections. Without the pardon, Brown would not have become eligible for parole until she turned 67.
Brown was Initially sentenced to life in prison for killing a man who bought her for sex when she was just 16. The teen then spent 15 years in prison for the killing. She was released to parole supervision.
"I look forward to using my experiences to help other women and girls suffering abuse and exploitation," Brown said in a statement following her release.