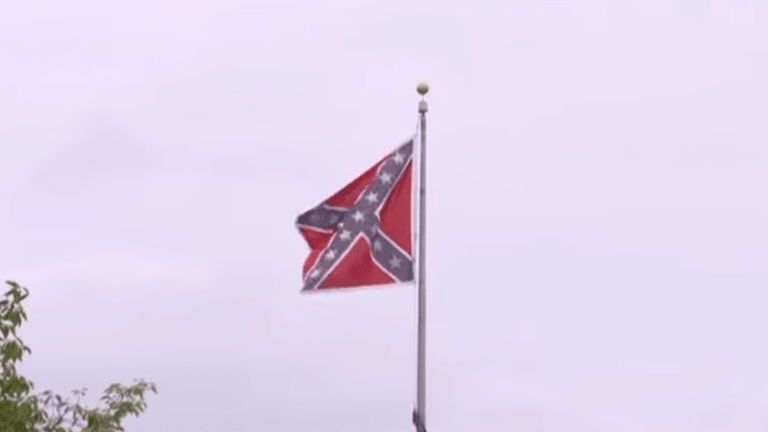 Man Turns up to Vote Wearing T-Shirt Featuring a Confederate Flag with a Noose
A photo of a man voting in Mississippi during the midterm elections wearing a t-shirt featuring a Confederate flag and a noose has sparked outrage.
 Along with the Confederate flag and noose, the words "Mississippi Justice" were across his chest.
According to Newsweek, election commissioner for DeSoto County Paule Beale, identified the location where the incident occurred as the Summershill precinct at 7600 Pleasant Hill Road in the city of Olive Branch, the Memphis Commercial Appeal reported.
"We at first thought it was Photoshopped," Beale told the news outlet, "but we know the lady who was instructing him on using the voting machine."
But the image was not photoshopped at all. The man wore the tee to vote and he was not ejected from the voting station.
 "I was in line with my boys at the same time," she wrote in a Twitter post. "I was disgusted and horrified. We all were. He does not speak for the majority of our city. I wish I had spoken up, but I didn't want to bring attention to him," said Ashleigh Parker, a local resident, was in line to vote at the polling station when she saw the man.
"When I saw him, I wanted to say something, but my mom was like, 'Don't say anything,' so I took a picture and posted it on Facebook," Another voter named Rashaud told BuzzFeed.
Welcome to Trump's America. The white nationalists are getting bolder by the day. We're sure social media will identify this man. Is it really worth it?