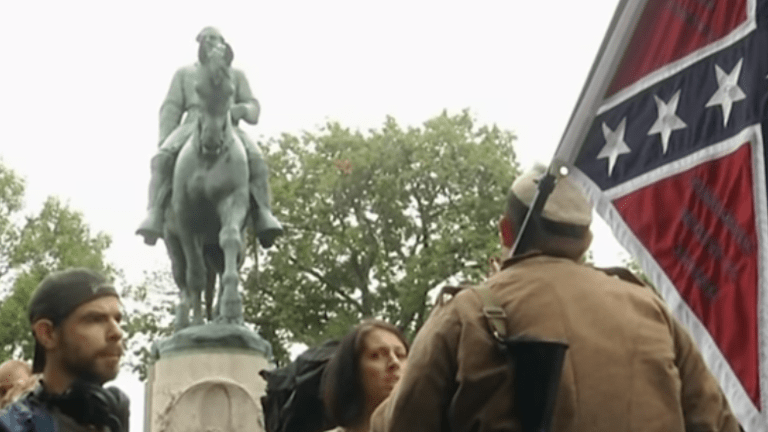 Man sues newspaper for reporting his family's Slave-holding history
A Virginia man is suing a local newspaper after they reported his family's shameful slave-holding history.
Edward Dickinson Tayloe II is the descendant of a "First Family of Virginia," according to the Daily Beast, which is a euphemistic way of saying white, wealthy, socially prominent before the American Revolution and—through the Civil War—slaveholding. 
Tayloes' legacy as one of the largest slave-owning families in the state is well-documented. The C-Ville Weekly published details, which appear to be available to the public. The piece included Tayloe family's slaveholding past—including the regularity with which it engaged in the cruel practice of splitting up enslaved families, per DB.
Part of the article reads as follows:
Tayloe's great-great-grandfather, Benjamin Ogle Tayloe, invested in his brother Henry's plan to start a cotton plantation in the Black Belt of Alabama in 1835, according to Richard Dunn's 2015 book, A Tale of Two Plantations: Slave Life and Labor in Jamaica and Virginia.

An 1807 ban on importing slaves had opened the domestic slave trade for Virginia and other coastal states. The Tayloes had a surplus of enslaved laborers at their Mount Airy plantation, and they sent them to the Deep South.

In 1838, the Tayloe brothers forced 57 slaves to walk 800 miles to Alabama, where most were sold. It was "the cruelest act that I have found recorded in the Tayloe papers," writes Dunn.
Tayloe argues in the lawsuit that the author, University of Virginia professor Jalane Schmidt that Schmidt's two quotes, along with Provence's inclusion of his family's slave-holding past, are inherently defamatory because they prompt "inferences, implications, and insinuations" that he is "a racist and an opponent of people of color."
He claims he has been "subjected... to undeserved scorn and humiliation as an alleged racist living in the City of Charlottesville."
Tayloe is seeking $1.35 million in damages based on "impairment of reputation, diminished standing in the community, humiliation, injury and embarrassment, emotional distress, mental anguish, professional and business harm, loss of earning capacity, loss of income, loss and impairment to contracts, loss of business opportunities and expectancies."