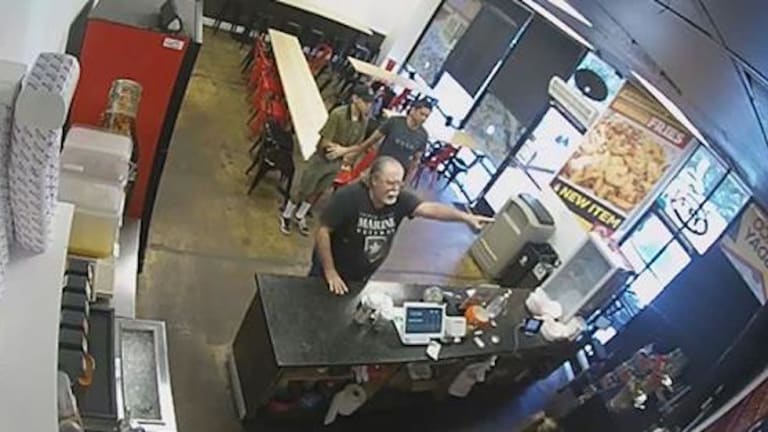 Man flips out after laying eyes on a bilingual menu in a Mexican restaurant
A white man reportedly lost his temper after he walked into a Mexican restaurant and saw that the menu was not only written in English but in Spanish too.
The incident was captured via the Anaheim, CA restaurant's surveillance camera in which the man ranted at the Mexican staff and threatened to call immigration on them.
"It's says it in Mexican. We're not in Mexico. We're in America. Not Spanish," he says.
"I'm an American! I don't do Spanish," the customer yells.
"Go get a hamburger. Go get a hot dog," another person tells the irate man.
The owner of Palapas Tacos said the man could not understand the special's board because one word was in Spanish, per WPTV.
"My cashier was really shaking when he left. He was aggressive. He was not having a good day," said the restaurant owner Juan Del Rio.
But it's worth noting that everything on the menu was also, clearly written in English too.
Del Rio then grabbed his cellphone to record the man as he was leaving.
"Who are you going to call?" Del Rio asked him.
"Immigration!" he responded.
When Del Rio asked him why, the customer told him:
"Because you're not legal!" the man says.
"This is over a taco," Del Rio said.
"I honestly don't know if he is racist, he hates Mexicans or hates his life," Del Rio told the local news outlet.