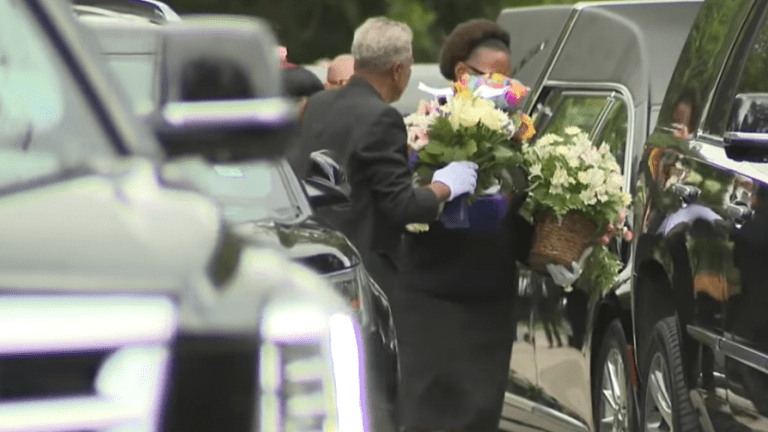 Maleah Davis finally laid to rest in private Saturday service
Maleah Davis was finally laid to rest this Saturday, just weeks after her remains were found in Arkansas.
According to the Houston Chronicle, the 90-minute service at the Crossing Community Church was kept from the gaze of the public, following a highly publicized search for the four-year-old who was missing for a month before she was found.
Flowers, teddy bears, and privates messages were collected before the service, according to ABC 13. Craig Davis, Maleah's biological father, said that guests work pink bracelets with Maleah's name. Her mother, Brittany Bowens, released a single white dove at the burial ceremony, where she was laid to rest in a "My Little Pony" casket.
Maleah was laid to rest in a 'My Little Pony' themed casket.
Mayor Sylvester Turner, who spoke at the funeral, said that the service was "uplifting." He told the Chronicle that he believed Maleah united the city, he said, leaving Houston parents with the powerful message to watch over their kids.
"This was not a sad funeral," Turner said. "I do believe very strongly that because of Maleah, more children are being protected, being loved, being nurtured than ever before."
U.S. Congresswoman Sheila Jackson Lee, who also spoke in the service, described Maleah as "America's child." 
"Today, what we wanted to do was offer love to the mother and to the father and to the family members," she said. "Maleah stood for love."
Maleah's remains were found May 30 in Arkansas. They were discovered in a black trash bag which had been moved over. Her mother's former fiance, Derion Vence, is charged in connection with her death.