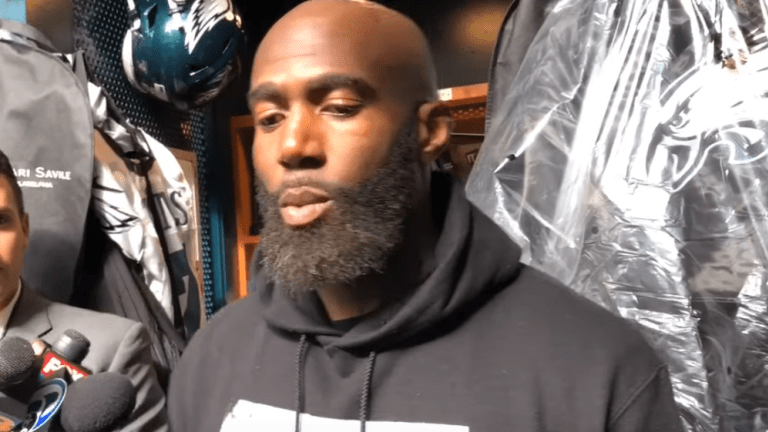 Malcolm Jenkins, Players Coalition Tackle Police Brutality in new PSA
Eagles safety Malcolm Jenkins and the Players Coalition have joined forces to tackle police brutality by releasing a public service announcement as part of their new Responsibility Program.
The Players Coalition is an advocacy group Jenkins co-founded alongside former NFL athlete Anquan Boldin.
The PSA released on Wednesday centers on Danroy "DJ" Henry, a former Pace University football player who was fatally shot by a police officer in Mount Pleasant, New York, back in 2010.
Officer Aaron Hess was hit by the car and landed on the hood, where he fired several shots through the windshield, hitting Henry. His family filed a civil rights lawsuit against the officer and the department and was awarded $6 million.
"I'm so grateful for the other police officer who came forward and told the truth, because it did change the narrative and people were able to see that there was an injustice," Henry's mother, Angella Henry said in the video. 
"Never in a million years would we have thought that this would've happened to us. And it continues to happen to so many other families. One of the most important things that we can do as a community is to have better communication, better love, and better respect for people. I don't want to assume that all police officers are bad, and I don't want people to assume all young black men are bad. I miss him, tremendously."
Several more PSAs from the Players Coalition are expected to air over the next few weeks and will highlight other stories about victims of gun violence and police brutality.