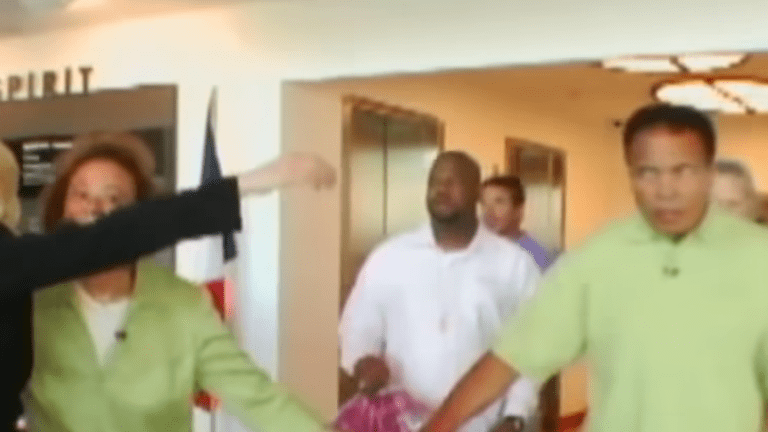 Louisville Names Airport after Muhammad Ali
Louisville International Airport is being renamed after boxing champion, Muhammad Ali.
According to the Courier Journal, the Louisville International Airport to be renamed the Muhammad Ali International.
"Muhammad Ali belonged to the world, but he only had one hometown, and fortunately, that is our great city of Louisville," Mayor Greg Fischer said in a statement.
"Muhammad became one of the most well-known people to ever walk the Earth and has left a legacy of humanitarianism and athleticism that has inspired billions of people. [...] Certainly, Muhammad faced discrimination and the impact of inequality, and he wasn't shy about sharing his views on those challenges. There's just nobody else in recorded history other than folks that we deify that's had this type of impact on so many people."
Ali's widow, Lonnie Ali also released a statement:
"I am proud that the Louisville Regional Airport Authority and the City of Louisville are supportive of changing the name of the Louisville International Airport to reflect Muhammad's impact on the city and his love for his hometown," she said.
"I am happy that visitors from far and wide who travel to Louisville will have another touch point to Muhammad and be reminded of his open and inclusive nature, which is reflective of our city. Muhammad was a global citizen, but he never forgot the city that gave him his start. It is a fitting testament to his legacy."
Ali, who died in 2016 after a long battle with Parkinson's syndrome would have been 77 years old on Thursday.