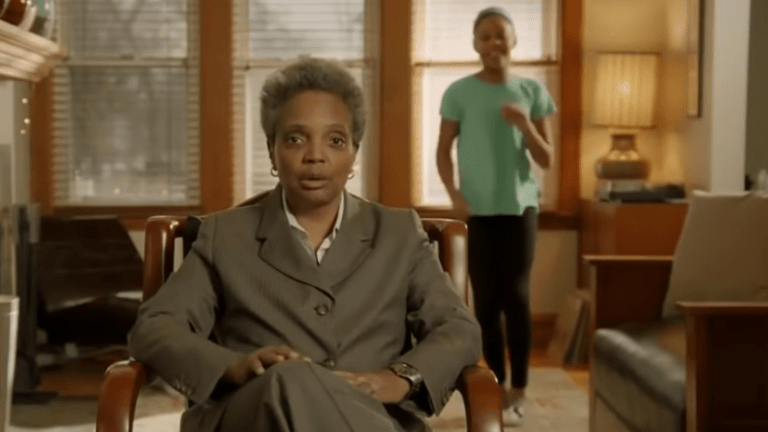 Lori Lightfoot elected Chicago mayor; 1st Black woman and 1st openly gay person to hold post
Lori Lightfoot is to become Chicago's next mayor as she defeated Toni Preckwinkle in a runoff for Chicago mayor on Tuesday. 
A truly historic win for Lightfoot who is set the become the first openly gay person and first Black woman to lead the city.
According to The Associated Press, Lightfoot led Preckwinkle 73.7 percent to 26.3 percent.
"Thank you, Chicago! In this election Toni and I were competitors, but our differences are nothing compared to what we can achieve together," Lightfoot said. "Now that it's over, I know we will work together for the city that we both love. Today, you did more than make history. You created a movement for change," she told a crown of supporters.
Lightfoot hailed Chicago as "a city where it doesn't matter what color you are" and "where it doesn't matter who you love, just as long as you love with all your heart." She also reiterated her promise to invest in struggling neighborhoods, not just the booming downtown, a hallmark theme of her campaign pitch.
"We can and will make Chicago a place where your ZIP code doesn't determine your destiny," she said.
Preckwinkle told supporters that she called Lightfoot to congratulate her.
"This may not be the outcome we wanted, but while I may be disappointed, I'm not disheartened. For one thing, this is clearly a historic night. Not long ago, two African-American women vying for this position would have been unthinkable."
Lightfoot and Preckwinkle experienced some tension after Periwinkle was accused of attempting to use Lightfoot's sexuality against her during the campaign.