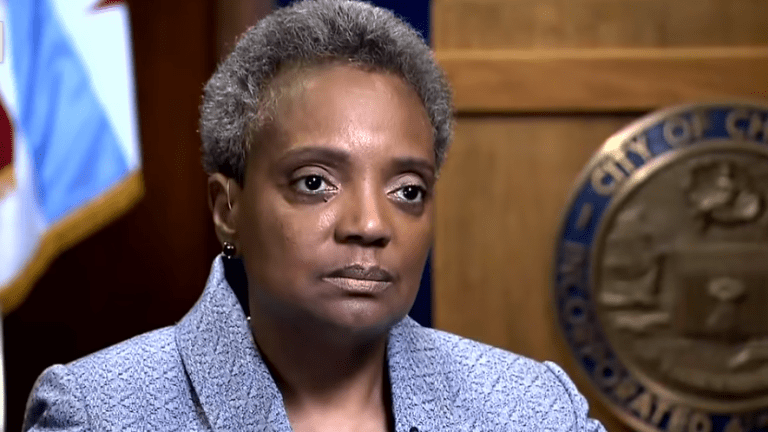 Lightfoot says Jussie Smollett needs to be held accountable for 'total hoax'
The mayor of Chicago has said that she believes that Empire actor Jussie Smollett committed a crime when he allegedly of staged a racist, homophobic attack against himself last year and wants the star to be held accountable for his actions.
Smollett, 37, pleaded not guilty Monday to new charges brought against him related to allegedly staging a hate crime.
"He needs to face the charges. He committed a crime, and he needs to be prosecuted to the fullest extent of the law, and we are going to continue to aggressively make him accountable for the wasted police resources that went into investigating what turned out to be a total hoax," Chicago Mayor Lori Lightfoot told a group of reporters, per CBS 2 Chicago.
Smollett appeared in a Cook County court alongside his attorney Tina Glandian on Monday where she entered not guilty pleas on his behalf to six counts of felony disorderly conduct.
Smollett spoke to breaking news outlet TMZ earlier this week about the new indictments.
"It's definitely frustrating," Smollett told TMZ. "It's fight or die at this point," adding "I don't claim to be innocent, I am innocent."
Smollett previously pleaded not guilty to 16 counts of the charge last year, just weeks before the Cook County State's Attorney Kim Foxx's office abruptly announced it was dismissing the case.
Special prosecutor Dan Webb announced the new charges earlier this month during a news conference.
Smollett's attorney, Tina Glandian, said in a statement on Tuesday following the announcement: "This indictment raises serious questions about the integrity of the investigation that led to the renewed charges against Mr. Smollett, not the least of which is the use of the same CPD detectives who were part of the original investigation into the attack on Mr. Smollett to conduct the current investigation, despite Mr. Smollett's pending civil claims against the City of Chicago and CPD officers for malicious prosecution. And one of the two witnesses who testified before the grand jury is the very same detective Mr. Smollett is currently suing for his role in the initial prosecution of him."
The statement continued: "After more than five months of investigation, the Office of the Special Prosecutor has not found any evidence of wrongdoing whatsoever related to the dismissal of the charges against Mr. Smollett. Rather, the charges were appropriately dismissed the first time because they were not supported by the evidence. The attempt to re-prosecute Mr. Smollett one year later on the eve of the Cook County State's Attorney election is clearly all about politics, not justice."