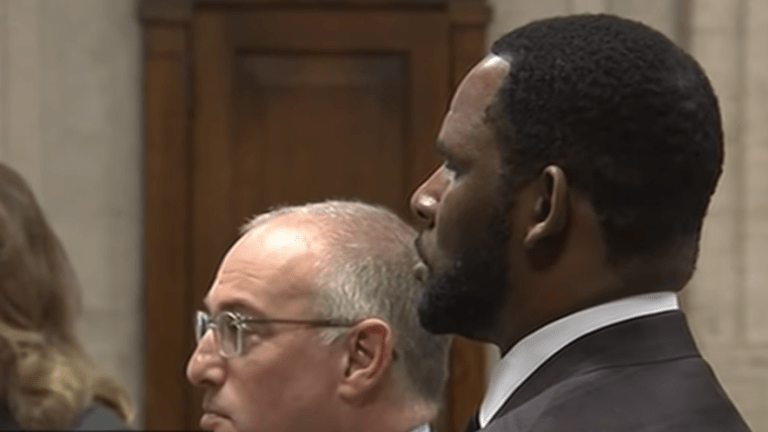 Lifetime to Follow Up on 'Surviving R. Kelly' Docu-Series
The Lifetime series, Surviving R. Kelly is to be given yet another follow up as the network announces the production of Surviving R. Kelly: The Aftermath.
The new series will be a four-part series that includes interviews with new survivors and experts on the case. Surviving R. Kelly was a six-part series which premiered in January and was seen by close to 30 million people and was recently nominated for an Emmy.
Following the series premiere, Kelly faced massive public backlash and radio stations boycotted his music. Kelly was subsequently indicted on 18 counts of serious sexual misconduct and other charges in Chicago and New York. The fallen star is to be extradited to New York for his hearing next month before being returned to Chicago. A judge recently denied him bond.
If convicted, Kelly could face up 195 years in prison on the Chicago charges alone.
Surviving R. Kelly: The Aftermath will be executive produced by Joel Karsberg and Jessie Daniels of Kreativ Inc., dream hampton, Tamra Simmons, Maria Pepin with Bunim Murray Productions, and Brie Miranda Bryant who executive produces for Lifetime, the team involved with the original docu-series.
Sudi Khosropur is co-executive producer and showrunner for Surviving R. Kelly: The Aftermath.
Earlier this week, Kelly's Crisis Manager, Darrell Johnson stepped down after he admitted that he would not entrust the star with his own daughter, who is in her 20s.
Kelly has protested his innocence.
"Forget how you feel about me! Hate me if you want to, love me if you want, but use your common sense!" he told Gayle King during the CBS This Morning interview earlier this year. 
"How stupid would it be for me with my crazy past and what I've been through to be like, 'Oh right now, I think I need to be a monster and hold girls against their will, chain 'em up in my basement and don't let 'em eat and don't let 'em out?'"
The network also announced that they are currently producing a Surviving Jeff Epstein docu-series.