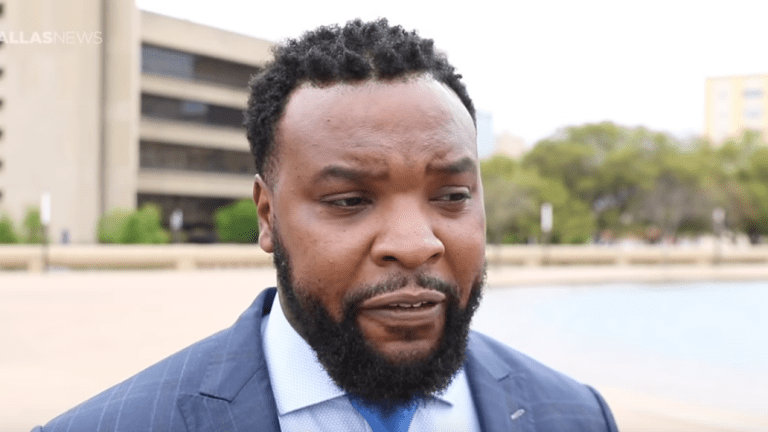 Lawyer of Botham Jean's family slams Dallas for delaying trial of Amber Guyger
The attorney for the family of Botham Jean has slammed the city after they announced their plans to delay the trial of Amber Guyger for 60-90 days.
"Dr. Martin Luther King, Jr. once said "Justice too long delayed is justice denied." It has come to my action that the Dallas Police Officer Association has called for the trial of Amber Gugyer to be be delayed for 60 to 90 days in lieu of the annual Texas State Fair," Lee Merritt wrote in an impassioned Facebook post.
"In effect the DPA - Dallas Police Association has concluded that the parents of Botham Shem Jean should be required to wait a few more months while their child's killer roams free-- so that corndog festivities and deep fried butter sales aren't adversely impacted," he continued.
Guyger, 31, was charged with murder in November, weeks after she gunned Jean down in his apartment. The officer had claimed that she mistook his apartment for her own and thought Jean had broken in.
But now, Jean's parents will have to wait even longer for justice.
"The very notion is profane. Such a call is absurd. The idea that a police officer association places a higher priority on recreation then it does justice is mystifying. Notwithstanding, there is no basis whatsoever for any concerns about unrest. Botham Shem Jean was in fact murdered during this same time last year. The State Fair continued unscathed. Countless coinciding activities including college rivalry games, street festivals and public events continued without a hitch. This call by the DPA is designed to do nothing more than fan the flames of discord and fear. It should be rejected outright by the decision makers in this case and the DPA should be ashamed for placing so little value of the life of a Dallas citizen."