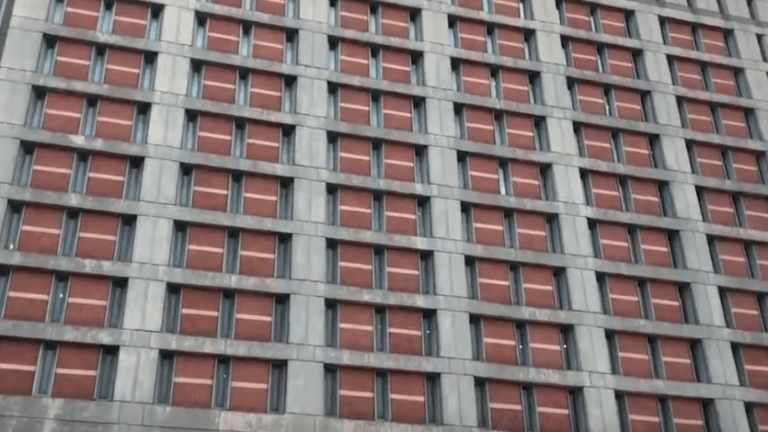 Lawsuit filed against Brooklyn prison over power outage
A lawsuit has been filed against the Metropolitan Detention Center after inmates went endured a partial power outrage during freezing cold temperatures.
The prison, located in Brooklyn, New York, saw inmates subjected to cold and darkness following a fire in the switch gear room.
Inmates gained attention after they were heard banging on the walls from inside the prison to alert passersby to their plight.
According to CNN, non-profit organization, The Federal Defenders of New York, which represents low-income people accused of federal crimes, claims that the inmates constitutional rights were violated when legal visitation was suspended entirely between Jan. 28 and Feb. 2.
The lawsuit also claims the federal Bureau of Prisons lied in a Sunday press release in which it claimed all inmates received medical attention and that heating in the building was not affected by the power outage.
The organization is requesting a hearing to "evaluate the conditions of confinement that are infringing the constitutional rights of inmates at the MDC and require the Defendants to supply information about those conditions" and appoint a "special master" to inspect the facility and "undertake the fact finding necessary to determine whether Defendants are protecting the constitutional rights of inmates in their custody," the lawsuit states.
Power was restored after the New York Gov. Andrew Cuomo called for the Justice Department to investigate the matter.
"The electrical power at the Bureau of Prisons (BOP) facility at MDC Brooklyn was restored at approximately 6:30 p.m., Sunday evening. With the heat and hot water operational, and the restoration of electrical power, the facility can now begin to return to regular operations," US Justice Department spokesman Wyn Hornbuckle said.
The statement continued:
 "In the coming days, the department will work with the Bureau of Prisons to examine what happened and ensure the facility has the power, heat and backup systems in place to prevent the problem from reoccurring."