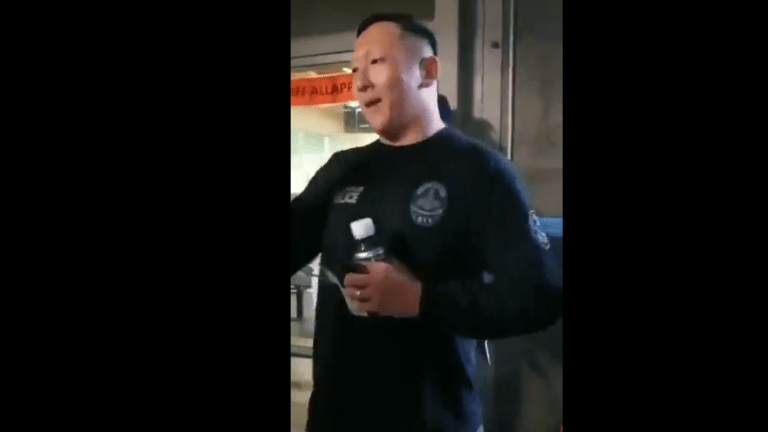 LAPD denies man in viral video chanting "White Power" is a cop
The Los Angeles Police Department is denying that a man caught on camera, chanting "white power" is a police officer.
The now viral video shows an Asian man wearing LAPD attire, throwing up signs in front of the camera, saying "white power" repeatedly. The video was filmed on Thursday morning outside a 24 Hour Fitness gym in Hollywood, and city officials were quick to out the fire before it went too far.
A spokesman with Mayor Eric Garcetti's office said that the LAPD had determined that he was not an officer.
"The behavior in that video is deplorable, and it has absolutely no place in our city," said Alex Comisar, the mayor's press secretary.
The LAPD also put out a statement via Twitter, addressing the clip.
"The apparel worn by the individual, specifically the T-shirt with LAPD insignia, is not Department issued and is accessible to the public,"they said.
 "We will be working with our Entertainment Trademark Unit to ensure violations of our trademark on apparel are addressed."
It seems the man turned up to troll those who were protesting the death of Albert Ramon Dorsey, who was fatally shot by an LAPD officer inside the gym in October. 
Some were still not happy about the weak response from the LAPD.
The LAPD should indeed charge the offender with impersonating a police officer. But they probably won't.