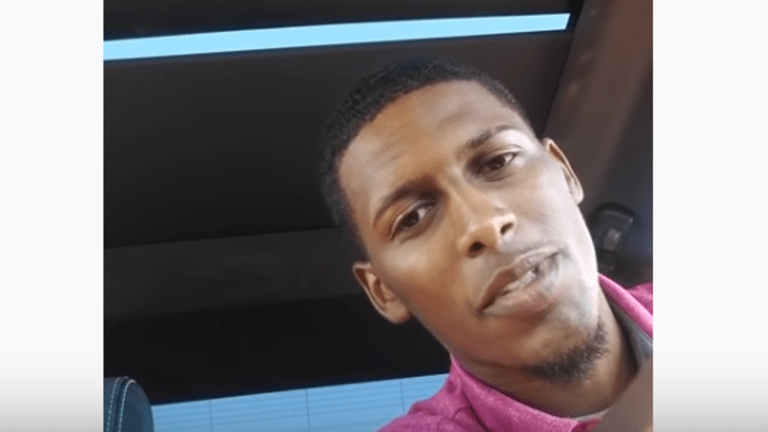 LA cop fired for pulling Black man over for air freshener
A La Paz County Sheriff's deputy who stopped a Black man over an air freshener back in September 2019 has been fired.
"On February 19, Deputy Eli Max was terminated from the La Paz County Sheriff's Office," said La Paz Sheriff's Captain Curt Bagby in a statement to the Phoenix New Times. 
The news outlet reports that as Max is appealing his firing, the office cannot currently release further information on the deputy's termination.
According to reports, Phillip Colbert, 22, was driving down Arizona State Route 95 from Lake Havasu on September 19 to meet his father for lunch. He then spotted a La Paz County Sheriff's Deputy following him, despite him staying under the speed limit.
Colbert then began to film the encounter. Deputy Max eventually pulled Colbert over, telling Colbert he pulled him over because of a small pine tree air freshener dangling from his rear-view mirror. The officer accused Colbert of being "deceptive," -- asking him eight times whether he smokes marijuana.
Colbert denied smoking marijuana -- and there was no smell of cannabis in the vehicle. The officer even asks him what he does for a living and whether he had any cocaine or heroin before trying to get Colbert to consent to a field sobriety test and a search of his vehicle.
"I denied any of the sobriety tests," Colbert previously told New Times. "I denied him checking the car, because I felt as soon as he checked the car, he was going to try to put something in there."
Colbert was not arrested or cited by the office.
He later filed a complaint about Max's behavior with the La Paz County Sheriff's Office.