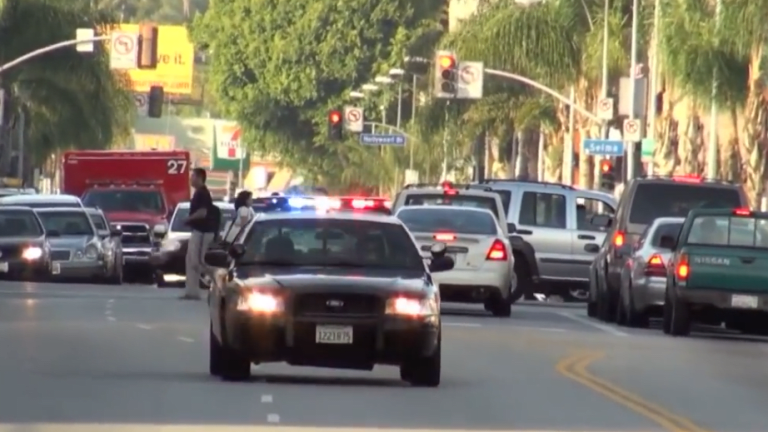 L.A. Mayor orders audit of elite LAPD unit over stops of Black drivers
Los Angeles Mayor, Eric Garcetti is requesting an investigation into the Los Angeles Police Department following an LA Times report which found that the officers targeted Black drivers for traffic stops.
"Angelenos deserve to understand the full picture when something outside the ordinary happens with any of our officers," Garcetti said according to the LA Times.
The news outlet reported that Garcetti said the results of the report were "something that troubles me and is deeply concerning" and that "Every Angeleno deserves to be offered dignity and respect."
The report found 50 percent of the Metropolitan division's traffic stops were of Black drivers which is astounding considering that just 9 percent of Los Angeles' population is Black.
Police Chief Michel Moore says that he is in agreement with the mayor.
"I look forward to a more expansive conversation on the topic," Moore said.
"Critically important is that the communities of South Los Angeles, and particularly the African American community, have confidence that this department's efforts are genuine and intended to save lives."
He also made the following statement to the San Diego Tribune:
"A person who's living in these … communities is experiencing a disproportionate level of violence than other Angelenos and is suffering from that," he said. "And the symptom, that means there are more police officers there. It's been my experience that that's where the community wants us. The people who are experiencing the violence are asking for us to be there to help them."
Mayors across the country could benefit from conducting similar audits. This is happening nationwide.