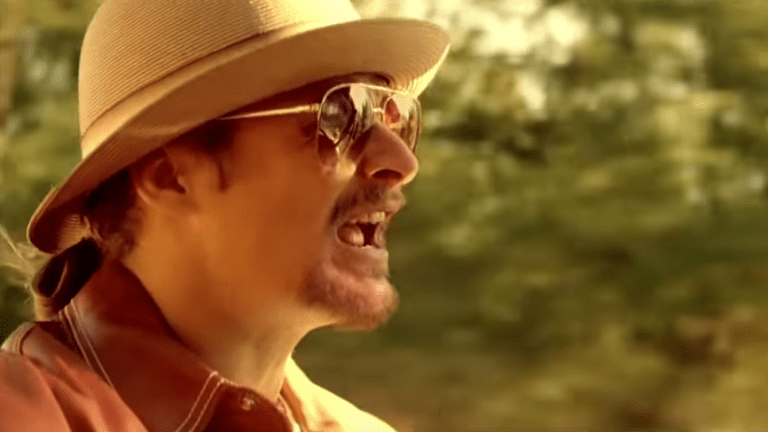 Kid Rock restaurant bartender claims she was fired over afro
A Black woman who worked at a restaurant belonging to Kid Rock is claiming that she was fired for wearing an afro.
The bartender is now suing the Kid Rock's restaurant which is located at the Little Caesars Arena in Detroit, claiming she was fired because she is Black and wore"her hair natural, in a curly afro" according to a lawsuit filed this week in federal court. 
Carinne Silverman-Maddox claimed that back in October, after wearing her air in an afro she was "abruptly suspended and dismissed for allegedly overpouring a single drink," adding that her white co-workers were pouring drinks the same way and had been approached over it, but were not fired.
According to the Detroit Free Press, following the suspension, Silverman-Maddox alleges she was fired because her attorney had sent the defendants a letter indicating she had contacted the Michigan Department of Civil Rights and that the termination was retaliation "for protected activity in violation of her rights" under federal civil rights law. 
The rocker is not actually a defendant in the lawsuit.
Hospitality company, Delaware North told Free Press that they are "the sole operator of Kid Rock's Made in Detroit restaurant. Kid Rock has no part of the day-to-day operations, including decisions regarding employees. We are aware of the complaint and will address this matter in a court of law."
Kid Rock's Made in Detroit company, Bobby Moscow LLC, is also name in the complaint.
Kid Rock disputed the news outlet's claims via Twitter, writing:
"Re: Detroit Free Press.... More bad journalism. Another attempt to get cheap clicks and views. Only minor investigating instead of immediate reporting would reveal the correct facts. -Kid Rock"
The artist is both a close friend and supporter of president Trump.