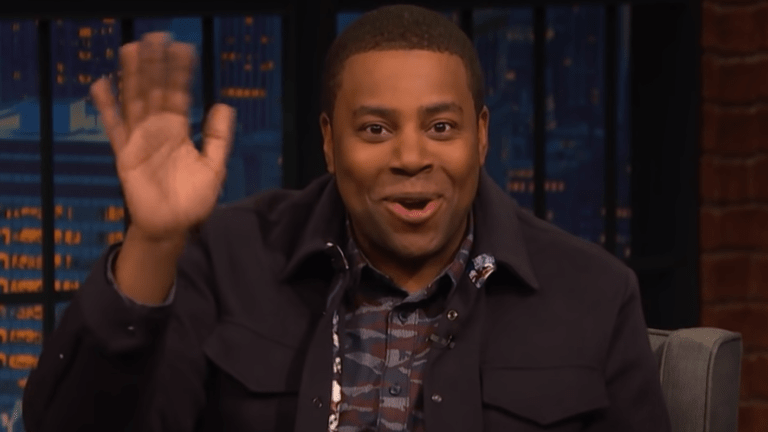 Kenan Thompson tapped to host White House Correspondents' Dinner
Organizers of the White House Correspondents' Dinner have announced on Tuesday that Saturday Night Live star Kenan Thompson has been tapped to host the event alongside comedian Hasan Minhaj.
"Kenan and Hasan are two of the most engaged and engaging entertainers in America. I'm thrilled they'll help us celebrate the role of a free press in our democracy," said Jonathan Karl, president of the White House Correspondents Association and chief White House correspondent for ABC News. 
"We're looking forward to a lively evening honoring the most important political journalism of the past year."
"Kenan is one of the most beloved comedians in America, and one of the funniest comedians in America," Karl added. "Hasan is somebody who has done real breakthrough comedy with his show, 'Patriot Act.' I think the combination of these two will really make for a great dinner."
President Donald Trump is the first president to break tradition why skipping out on the WHCD. In 2018, comedian Michelle Wolf faced criticism from the administration for savagely roasting Trump in his absence and well as his then-Press Secretary Sarah Huckabee Sanders, who was sat in the audience.
"So-called comedian Michelle Wolf bombed so badly last year at the White House Correspondents' Dinner that this year, for the first time in decades, they will have an author instead of a comedian," President Trump tweeted at the time.
The WHCA announced that two new awards will be introduced at this year's dinner, which will be held on Saturday, April 25: the Katharine Graham Award for Courage and Accountability and the Award for Excellence in Presidential News Coverage by Visual Journalists.