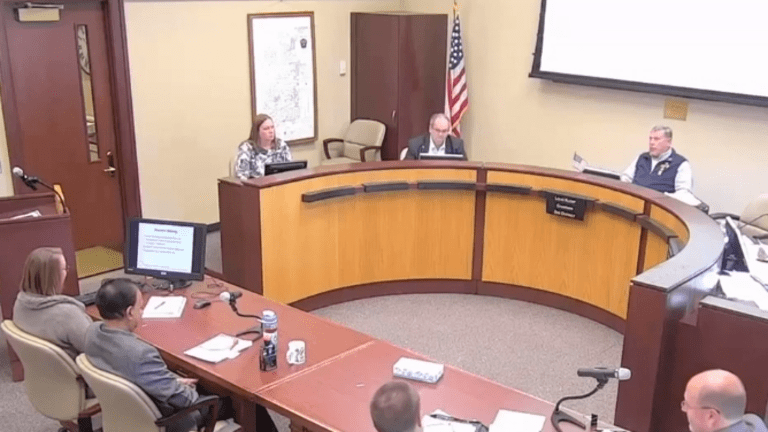 Kansas Official to Black Woman: "We're Part of the Master Race"
A Leavenworth County Commissioner is under fire after he told a Black woman that is part of the "master race."
The remarks were made at a public commissioner meeting. Commissioner Louis Klemp told the Black woman who attended the meeting to present on behalf of a landscape and architectural firm., "I don't want to think I'm picking on you because we're part of the master race, OK."
He also told her that she too was a part of the master race."You know you got a gap in your teeth, you're the master race," Klemp said. "Don't ever forget that."
Commissioner Bob Holland told KCTV that Klemp's racist comments had nothing to do with the agenda.
"What's this master race," Bob Holland said. "None of us are master race. We're all American and we're all human beings."
This is not the first time Klemp has made headlines over his controversial remarks. "Not everybody does them all because you know we have Robert E Lee," Klemp said in November 2017. "Oh, God Robert E Lee wonderful part of history." He has also openly admitted to his family previously owning slaves.
Holland is demanding his resignation as are members of the Leavenworth community.
"I think he is a racist myself. I do," Holland said. "I think he owes an apology to that woman. I think he owes and apology to the whole commission and the county.
Mayor Mark Preisinger also condemned Klemp for his comments.
"Such behavior and treatment has no place in the Leavenworth community, Preisinger said. "It is never justified and should never be allowed."