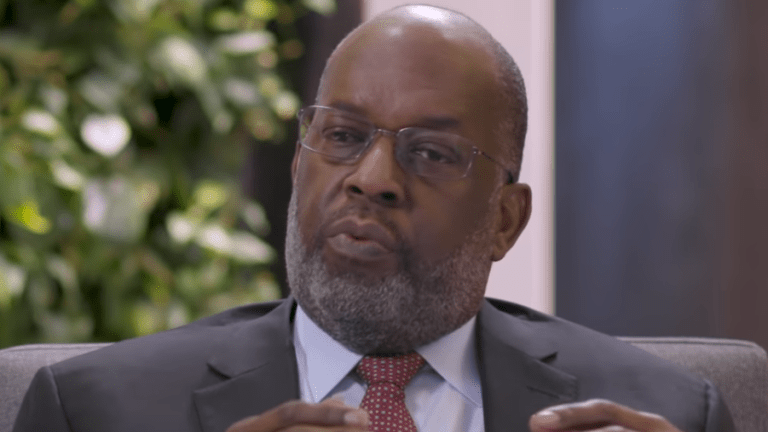 Kaiser Permanente CEO Bernard Tyson dies at 60
Bernard Tyson, the CEO of Kaiser Permanente, died on Sunday at the age of 60.
According to reports, Tyson died peacefully in his sleep. His company confirmed the news of his death to CNN Business. 
Tyson had served as chief executive since 2013 and chairman since 2014. He had been with the company for more than three decades.
"An outstanding leader, visionary and champion for high-quality, affordable health care for all Americans, Bernard was a tireless advocate for Kaiser Permanente, our members and the communities we serve," the company said in a statement Sunday.
Kaiser Permanente is a not-for-profit hospital and health insurance system serving 12.3 million people in eight states and the District of Columbia. They are based in California.
Since his passing, Executive Vice President and Group President Gregory Adams has been named as interim chairman and CEO.
"A light unto this world has gone out," Marc Benioff, CEO of Salesforce, tweeted. "He always did so much for others & the world. One of the world's greatest CEOs. I will always remember him with LOVE in my heart."
Tyson made headlines after he spoke out about the 2014 shooting of unarmed Black teen, Michael Brown, who was gunned down by a police officer in Ferguson, Missouri. 
"You would think my experience as a top executive would be different from a black man who is working in a retail or food service job to support his family. Yet, he and I both understand the commonality of the black male experience that remains consistent no matter what the economic status or job title," Tyson wrote, adding that he had been followed in high-end stores and had servers in restaurants explain to him how to tip "since apparently black men don't understand this concept," he wrote in an essay that year.