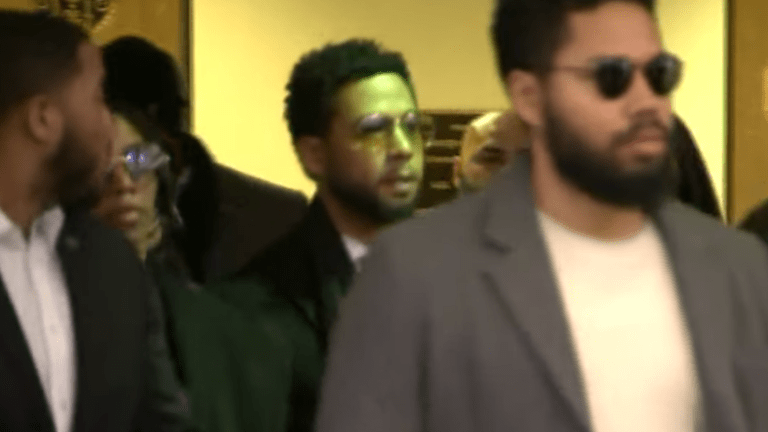 Jussie Smollett's attempt to have new charges thrown out rejected by Illinois court
Jussie Smollett's motion to have the new charges filed against him by the city of Chicago has been rejected by the Illinois Supreme Court.
Smollett's attorney's argued that Cook County Circuit Judge Michael Toomin overstepped his authority and misinterpreted the law when he ordered the appointment of a special prosecutor.
Last year, Smollett was charged with 16 counts of disorderly conduct, but the charges were soon abruptly dropped. Special prosecutor Dan Webb was called in to review the case and re-charged Smollett with six counts of the same charges, to which he pleaded not guilty last week.
Chicago's State Attorney, Kim Foxx, defended her decision to drop the charges last year against Smollett, calling his crime a "low-level offense" was just a "prank."
"This issue with Smollett … excuse my language, it's bulls–t," Foxx said on the Ben Joravsky Show last week. "We have an abysmal homicide clearance rate; we have horrible violence; and [the attention is on] this case about a low-level offense with an actor who pulled a prank," she said.
"I'm not saying it wasn't offensive; I'm not saying it wasn't something that garnered our attention; but a year later, when I'm sitting with parents who are mourning the loss of their children …" she said of the city plagued by a terrible homicide rate.
Webb writes that Smollett "planned and participated in a staged crime attack," and then "made numerous false statements … reporting a heinous hate crime that he, in fact, knew had not occurred," Webb said in news release.
Smollett maintains his innocence.