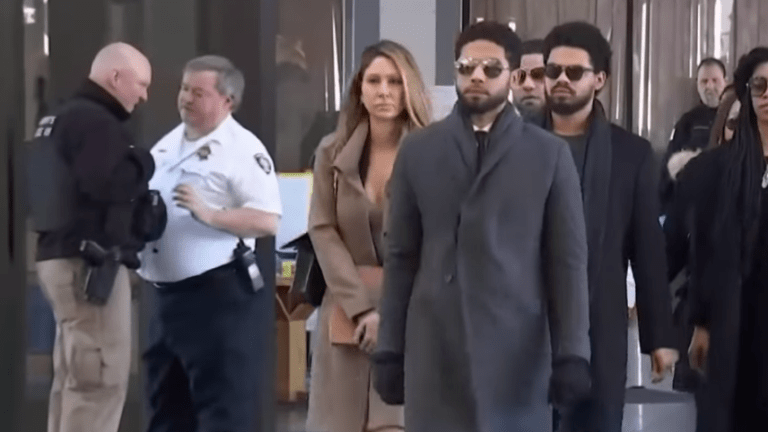 Jussie Smollett wants Case Against him Moved from State Court to Federal
'Empire' actor Jussie Smollett wants the current lawsuit that the city of Chicago has filed against him be moved from state court to federal court.
Smollett's team filed the motion on Wednesday after the city sued the actor for the cost of investigating his allegations that he was brutally attacked due to his race and his sexual orientation.
Smollett's attorneys argue federal court is the proper venue for the case because the actor, who lived in Chicago while filming the TV show, "Empire," is actually a California resident, per the Chicago Sun-Times.
The Chicago Police Department is still trying to recoup $130,000 the city spent on police overtime. More than two dozen Chicago police officers and detectives worked a combined 1,836 hours of overtime over at least two weeks while investigating Smollett's claims. The lawsuit came after Smollett failed to pay $130,106 by a deadline imposed by the city to cover the cost of the police overtime hours expended in the investigation into his allegations.
Mayor Rahm Emanuel called the decision to drop all of the charges against Smollett "whitewash of justice."
"From top to bottom, this is not on the level," Emanuel told reporters, "Where's the accountability in the system?"
A Cook County judge ruled last month to appoint a special prosecutor in the case. The judge said that Cook County State's Attorney Kim Foxx's decision to appoint a deputy to oversee the Smollett case was not in her authority. 
Smollett could be re-charged on all counts depending on the special prosecutor's conclusion.