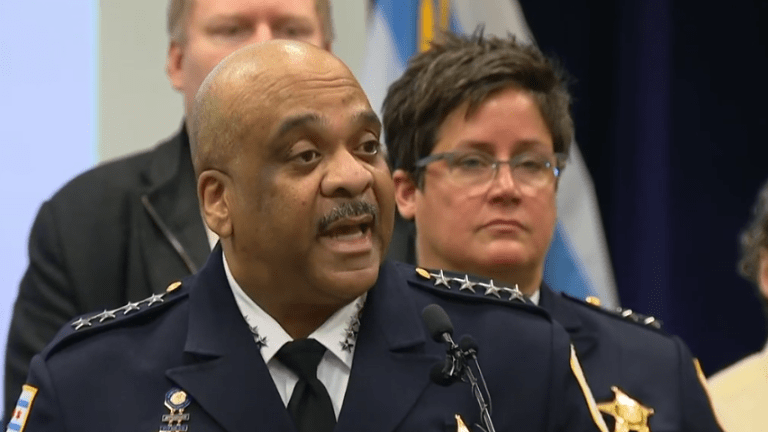 Jussie Smollett has been charged with filing false report
'Empire' star Jussie Smollett has surrendered himself to Chicago police being charged with one count of felony disorderly conduct for filing a false police report.
"Smollett took advantage of the pain and anger of racism to promote his career," Chicago Police Supt. Eddie Johnson said at a news conference Thursday morning. 
"This publicity stunt was a scar that Chicago didn't earn, and certainly didn't deserve."
The Hollywood actor is Smollett is reportedly expected to appear in bond court at 1:30 p.m. Thursday.
Smollett's lawyers had disputed the charges and released the following statement: 
"Like any other citizen, Mr. Smollett enjoys the presumption of innocence, particularly when there has been an investigation like this one where information, both true and false, has been repeatedly leaked. Given these circumstances, we intend to conduct a thorough investigation and to mount an aggressive defense."
Smollett had claimed that two masked men attacked him on Jan. 29 while he walking to his apartment. They allegedly hurled racial and homophobic slurs at him, poured bleach on him and tied a noose around his neck.
The Osundairo brothers were allegedly paid to stage the attack on Smollet and a video of them buying items needed for the attack have been released online. In the video, the pair were seen buying ski masks, gloves, bandanas, sunglasses, and red hats before the attack.