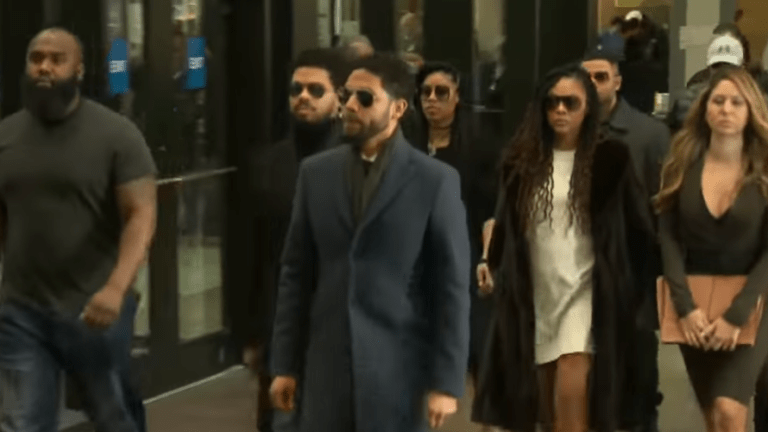 Jussie Smollett enters a plea of 'not guilty' to disorderly conduct charges
Jussie Smollett entered a not guilty plea in court on Thursday after he was charged with staging a hate crime against himself and filing a fake police report.
Last week, a grand jury indicted the 'Empire' star on 16 counts of disorderly conduct stemming from the alleged hoax.
Smollett vehemently denies the charges.
 Judge Steven Gregory Watkins agreed to allow Smollett to travel to California and New York to meet with his lawyers during the media-filled hearing.
"There has been a lot of misinformation in this case that has been presented as fact and evidence against Mr. Smollett, which is demonstrably false," one of Smollett's attorneys, Tina Glandian said in a statement.
"We welcome cameras in the courtroom so that the public and the media can see the actual evidence and what we believe is actually going to be the lack of evidence against Mr. Smollett. And we look forward to complete transparency and the truth coming out."
Olabinjo and Abimbola Osundairo, who carried out the attack, claimed that they were paid by Smollett - an allegation that he denies.
"My clients have tremendous regret over their involvement in this situation, and they understand how it has impacted people across the nation, particularly minority communities and especially those who have been victims of hate crimes themselves," their lawyers told CBS.
Smollett's next hearing has been set for Apr. 17.