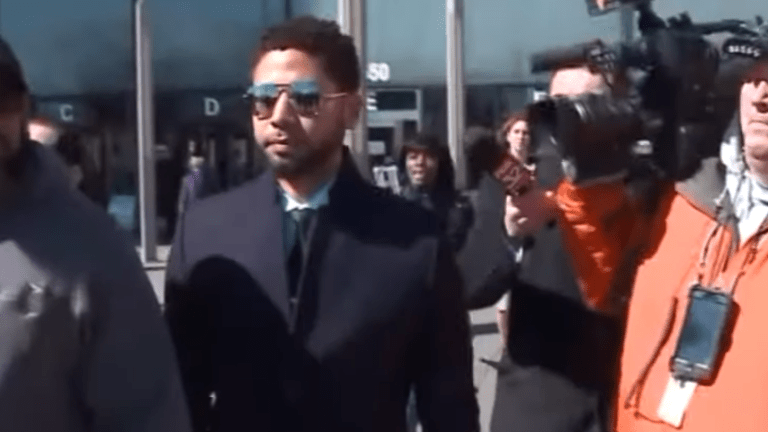 Jussie Smollett Donates to Flint KIDS program
Former Empire actor Jussie Smollett has reportedly surprised students at a school in Flint with toys and backpacks alongside Mari Copeny, a child activist known as Little Miss Flint.
Breaking news outlet TMZ also reports that Smollett also gave $10,000 to the Flint KIDS program.
According to The Root, Flint KIDS was among the charities he donated to last year during the holidays.
Earlier this month, a showrunner for Empire revealed that there is a chance that he would return to the show for the finale of the season.
 "It would be weird in my mind to end this family show and this family drama of which he was such a significant part of without seeing him," showrunner Brett Mahoney told TV Line.
"It's fair to say it's being discussed, but there's no plan as of yet to bring him back," said Mahoney. "There's been no decision made."
Just last month, Smollett filed a counterclaim against the city of Chicago after its April lawsuit demanding that he pay $130,000 to make up for the 1,836 hours of police overtime spent looking into the alleged hate crime. Smollett alleged that in the early hours of the morning, he was on his way to Subway when two white men attacked him, yelling racial and homophobic slurs. He also alleged that they poured bleach on him and tied a noose around his neck.
Smollett has always maintained his innocence and is refusing to pay the fine, also demanding that the $10,000 that he shelled out be refunded.
"Having agreed to accept $10,000 from Mr. Smollett as payment in full connection with the dismissal of the charges against him," the counterclaim filed last month stated of his bond, "the City cannot seek additional recovery from Mr. Smollett under the doctrine of accord and satisfaction."