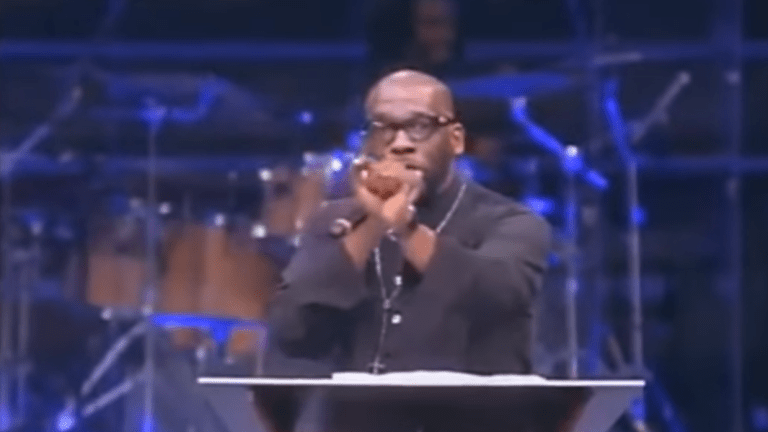 Jamal Bryant to Head Bishop Eddie Long's Former Church
Jamal H. Bryant is taking over as Senior Pastor at Eddie Long's former church, New Birth Missionary Baptist Church in Georgia.
He's leaving his former church, Empowerment Temple behind to breath life into the embattled ministry. Bryant recently broke the news to his church.
"The news did not go over well, at all," Bryant told the Atlanta Journal-Constitution on Tuesday morning. "There was a great gnashing of teeth. Nobody was expecting it."
The pastor informed them that he has a message from God saying: "this is not your church; it belongs to the people. I had a sense of ownership that had leaped into entitlement. I began to think this (Empowerment Temple) is me, but God tapped me on the shoulder and said hold on. Not so fast.
"I had no reason to leave Baltimore but for the prompting of God," he said.
The Lithonia megachurch congregation lost their late pastor after a long battle with cancer. Back in 2010, the church was rocked by scandal after the pastor was accused of sexual misconduct with young, male members of the church. 
"We've got to rebuild trust and bring the church collective through the grieving process that I don't believe they have really gone through. It's just been shock after shock. They don't need a speaker, but a shepherd to help lead and guide," said Bryant.
"Bishop Long was larger than life to all young preachers," said Bryant, who delivered his first sermon in Baltimore when he was 18. "I was not afraid of Bishop Long. I was an admirer and a fan."