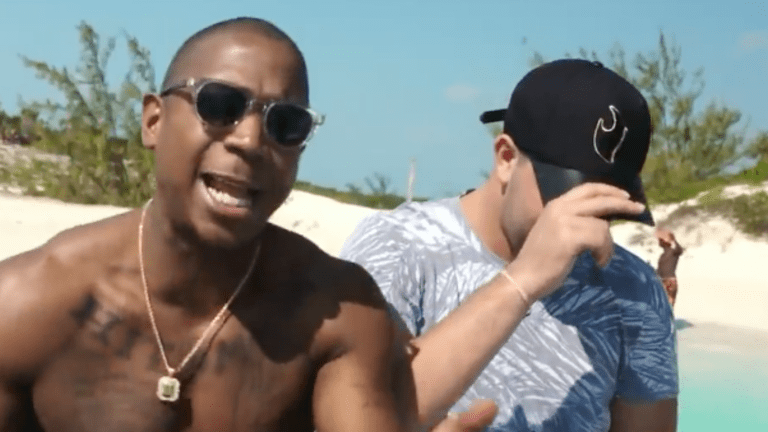 Ja Rule Cleared in Fyre Festival Fraud Lawsuit
What was promoted as the music festival of the century, turned out to be a financial scam. Now the festival's hype man Ja Rule has found himself in the legal hot seat for his involvement in Fyre Festival.
The promise of supermodels, the top musicians and perfect beaches was just a sliver of what Fyre Festival promoted on Instagram. None of that was delivered.
Festival goers shelled out thousands of dollars to be stranded on the island without accommodations, electricity or food. Who could forget the viral Twitter photo of the festival's all inclusive meal package that turned out to be a pathetic grilled cheese sandwich in a styrofoam container?
Two Fyre Festival documentaries (one on Netflix, the other on Hulu), showed the extent of financial and moral negligence that the festival's founder Billy McFarland, brought to hopeful festival go-ers and the habitants of the Bahamas.
While festival founder Billy MacFarland is currently serving 6 years at the Otisville Federal Correctional Institution, Ja Rule and chief marketing officer Grant Margolin were also hit with lawsuits.
The suit alleged the two men had full knowledge that the festival was a scam and should be charged as conspirators. It claimed both men "made false representations on social media about the festival's accommodations, luxury offerings, band performances, amenities, cuisine, and site description."
However Judge Kevin Castel shot down the suit in a 32 page decision:
"(Ja Rule) and Margolin were participants in organizing or promoting a large-scale event. There is no assertion that the Festival when first conceived or introduced to the public was intended not to go forward or that defendants intended not to perform by organizing the advertised amenities and accommodation."
While Ja Rule is grateful for the ruling, he still has his sights on creating a future festival. Whether anyone will give the rapper a second chance is another story.