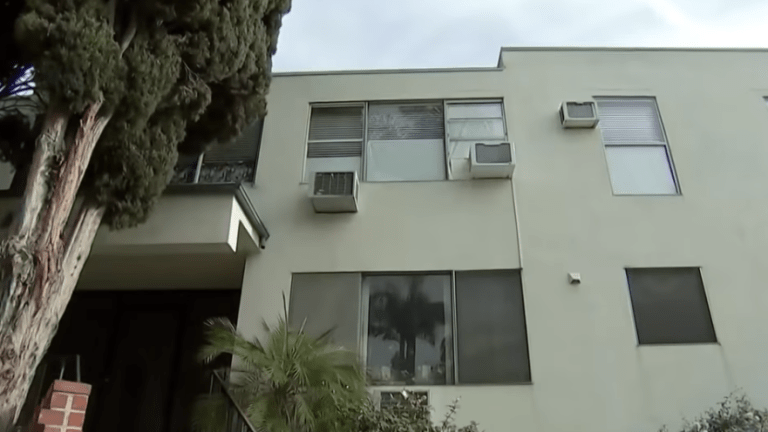 Second man found dead in Ed Buck's home died of 'accidental meth overdose'
The second man who died in the home of Democratic donor Ed Buck's West Hollywood reportedly died of an methamphetamine overdose, authorities confirmed have confirmed.
According to the Los Angeles County Sheriff's Department, the Jan. 7 death of Timothy Dean, 55, has been ruled accidental.
"Sheriff's homicide investigators are continuing their investigation into the death of Timothy Dean," department spokeswoman Nicole Nishida said per the L.A. Times.
Dean, a West Hollywood resident, worked as a fashion consultant at Saks Fifth Avenue's death came as a shock to his loved ones as he was not known to partake in any drugs.
He is the second man to die of an overdose in the home of Buck, 64, who is best known for his LGBTQ activism and his donations to Democratic politicians.
Back July 2017, 26-year-old Gemmel Moore died in Buck's home, which was reportedly littered with drug paraphernalia, including 24 syringes with brown residue, five glass pipes with white residue and burn marks, clear plastic bags with white powdery residue and a clear plastic bag with a "piece of crystal-like substance," according to the coroner's report.
Last month, Moore's mother filed a wrongful-death lawsuit against Mr. Buck, saying that he had a "well-documented history of isolating black men for predatory sexual encounters," including administering drugs to them and then watching them "cling to life."
Prosecutors last summer declined to file charges against Buck regarding Moore's death, citing insufficient evidence, according to court records. The Los Angeles County district attorney's office said the "admissible evidence is insufficient to prove beyond a reasonable doubt that suspect Buck furnished drugs to Gemmel Moore or that suspect Buck possessed drugs."
His death was also ruled as accidental.
The district attorney's office has rejected four charges: murder, voluntary manslaughter, and furnishing and possessing drugs.