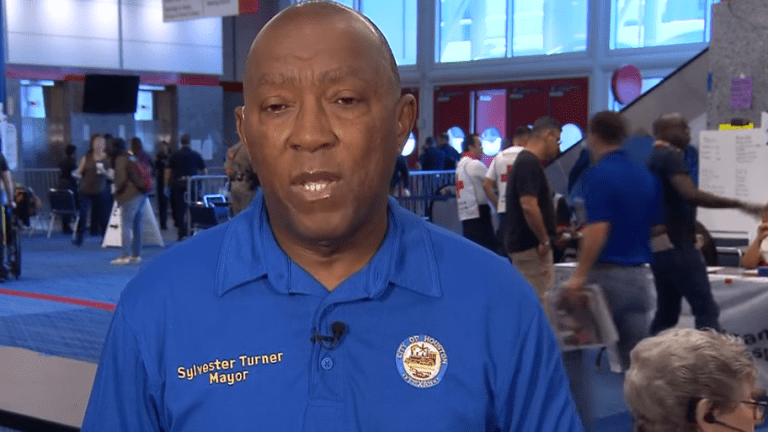 Houston Mayor Sylvester Turner adds to reward of Maleah Davis
The reward for information leading to the finding of missing 4-year-old Maleah Davis has gone up after Mayor Sylvester Turner contributed $2,200 to the CrimeStoppers fund.
Maleah's case has garnered an additional $5,000 from the Houston Police Department and $10,000 from her family for information leading to the child's discovery, bringing the total cash amount to $27,500 per the Chronicle.
"The sadness surrounding Maleah Davis' disappearance has captured the hearts of our city and the nation," Turner said in a statement. "I appreciate those who continue to search for the missing 4-year-old, but it is time to find Maleah and bring her home."
Maleah reportedly disappeared while her mother was out of town. Her stepfather, Derion Vence has been accused in her disappearance. He has been charged with tampering with evidence, in this case, a human corpse. Police have said that he has been very uncooperative as they continue to search for the child.
Yesterday Quanell X, a community activist who had been representing Maleah's mother, Brittany Bowens, announced that he could no longer represent her.
"I don't think she knows where Maleah is, but I do believe she knows what happened," the activist told KHOU-TV.
Quanell also told the station that he was riding in his car with Bowens when she told him what she really thought happened to her daughter.
"At that point, I knew what needed to be done," he said. "I arranged to meet as quickly as I could with investigators at the highest level of this case and shared everything that we had learned and discovered."
He revealed that Bowens was only tearful in front of the cameras and that he saw a different side to the grieving mother behind closed doors.