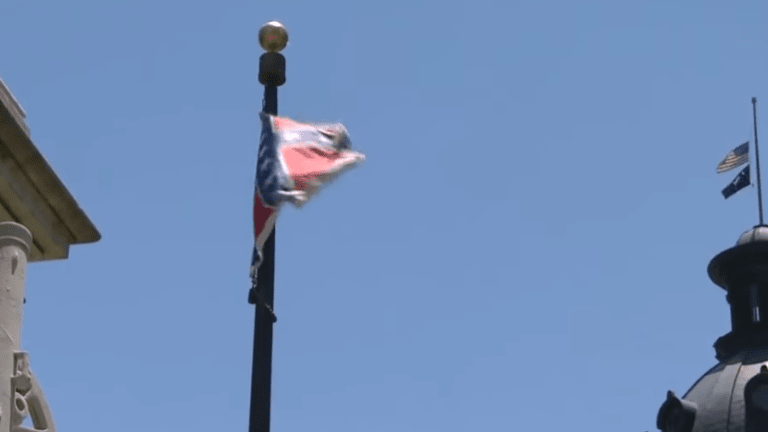 Hospital Worker Fired for Wearing Confederate Flag, Noose T-Shirt
He Was A Former Cop
A hospital worker from Mississippi has been fired from his hospital job after an image of him wearing a Confederate flag t-shirt with a noose graphic went viral.
The man has been identified as Clayton Hickey, a former cop, has been blasted as a racist for wearing the tee which featured the wording "Mississippi Justice" across the front.
"Clayton Hickey needs to be fired immediately. He cannot be trusted to provide care to ALL patients of @RegOneHealthFDN, nor should he be able to be hired by anyone else in a role that is responsible for the well-being of others," a Twitter user wrote.
Regional One Health in Memphis received many calls from the public, calling for his firing.
"Regional One Health is committed to a safe, secure, and comfortable work environment for our patients, guests, employees, and medical staff. all allegations of inappropriate behavior and violations of trust involving employees are reviewed and investigated.
"We understand and appreciate the intense feelings related to this situation, but it is our duty to perform a thorough due diligence to verify the truth
"As of today, November 8, 2018, we have completed our investigation and what we learned led to the termination of the employee in question. Regional One Health holds employees to a high standard. We are committed to upholding our mission to provide compassionate care and exceptional services to all. This includes fostering a safe and protected work and care environment for all. Behaviors contrary to these principles are unacceptable and will not be tolerated," A hospital worker from Mississippi went viral this week — and is now jobless — thanks to his outfit choice on Election Day," the hospital said in a statement.
We can't say we're sorry. Justice has been served!