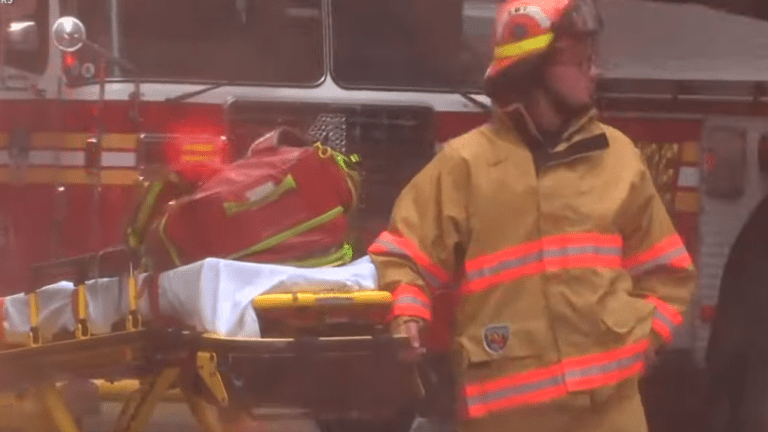 Helicopter crashes onto Manhatten skyscraper
New Yorkers were left stunned as a helicopter crashed onto a Manhattan high rise building, killing the pilot.
The pilot has since been identified as Tim McCormack — had just dropped off his boss at the 34th Street heliport on the east side before the crash-landing, sources said. He reportedly told air control that he had encountered issues before plunging to his death.
McCormack made a hard landing atop the AXA Equitable Building. The crash, which took place just blocks from Times Square, sparked a fire and caused fuel to leak from the aircraft, according to police and fire officials.
New York Gov. Andrew Cuomo told reporters, "If you're a New Yorker, you have a level of PTSD from 9/11 ... So as soon as you hear an aircraft hit a building, I think my mind goes where every New Yorker's mind goes."
No one else was injured during the tragic event.
"This could have been a much worse incident," New York mayor Bill de Blasio told reporters. "Thank God no other people were injured."
"Our family lost a great man today when my brother lost his life doing his job," the McCormack family said in a statement to ABC News on Monday night. "My brother Tim was a professional helicopter pilot who worked in private transit and was a flight instructor as well. He was a caring and compassionate man who put others first over himself. Tim died when in my opinion he put other lives first over his by using his skill as a pilot to emergency land his helicopter on a roof of a building so that it didn't impact anyone else's life except his own. My brother was a true hero."