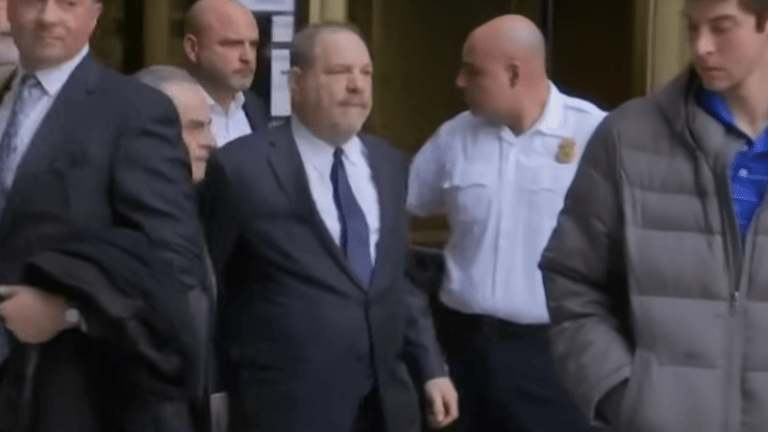 Harvey Weinstein to settle civil suit cases for a reported $44M
Disgraced Hollywood executive Harvey Weinstein has agreed to a $44 million deal to settle lawsuits with his alleged sexual misconduct victims, his former film studio's board members, and the New York attorney general's office, according to reports.
$30 million of the reported settlement is said to be allocated to his alleged victims, former Weinstein Co. employees and creditors, and their lawyers, sources said.
The remaining $14 million will go to the legal fees of Weinstein's Hollywood producer associates, including his former board members, sources said.
The payout comes from insurance policies held by the multi-millionaire. The settlements are only for civil suits. More than 80 women came forward to accuse the producer of sexual misconduct. 
"That $44 million is not coming from Harvey Weinstein himself, it's actually coming from insurance policies," Corinne Ramey, a reporter with Journal, tells NPR. She added that they were civil, not criminal lawsuits.
"For the first time, as of yesterday…we now have an economic agreement in principle that is supported by the plaintiffs, the [New York attorney general's] office, the defendants, and all of the insurers," a lawyer for Weinstein Company co-founder Bob Weinstein said to a judge Thursday, according to the Journal.
Weinstein still faces criminal charges for allegedly raping a woman he knew in his Manhattan hotel room in 2013 and performing a forcible sex act on former production assistant Mimi Haley back in 2006.
Weinstein will stand trial in Manhattan Supreme Court in September, and faces a minimum of 10 years behind bars on the top count of predatory sexual assault, which requires pattern conduct of charged or uncharged crime.