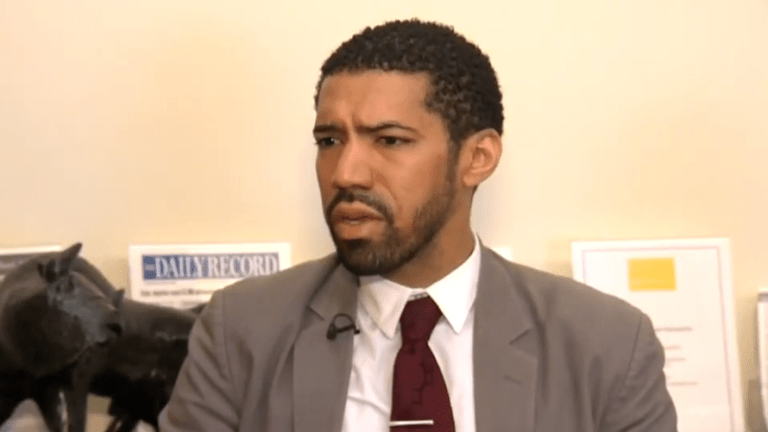 Harford sheriff claims 'lawyering while Black' complaint 'unfounded'
The Harford County Sheriff's Office of Professional Standards has determined a lawyer's accusation of racial bias against a deputy last month was "unfounded" after an investigation.
Maryland Legal Aid attorney Rashad James claimed that he was on duty at the Harford County District Court in Bel Air on Mar. 6. He had just successfully got an expungement for a client who was present when a sheriff's deputy stopped him in the courtroom and began questioning if he was really a lawyer or impersonating one. The officer then requested more verification since James didn't have his state bar card or business cards, which he is not required to carry. The sheriff then called his supervisor.
"The facts show us this complaint is completely without merit," Harford County Sheriff Jeffrey Gahler said during a Tuesday news conference. "The deputy did nothing wrong."
James' attorneys said that they were "very disappointed by the outcome of the investigation."
"Both we and he continue to believe he was treated differently because of the color of his skin," one of James' attorney's Andrew Freeman said at the news conference outside the southern precinct.
"We do continue to believe they owe Mr. James an apology," he said.
"He and we continue to believe, but for the color of his skin, the deputy sheriff would have looked at his driver's license, looked at him and seen Mr. James was who he said and not his client and that should have ended it," Freeman said. "And that had he been a white man rather than a Black man that would have happened."