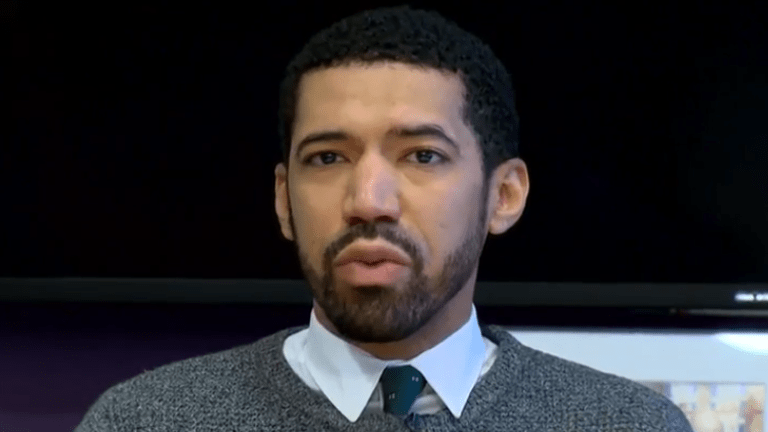 Harford County sheriff faces lawsuit after detaining Black attorney
A Harford County sheriff has been hit with a lawsuit after he was detained after a sheriff did not believe that he was a real lawyer.
"While going through the incident, it was sort of a very surreal moment," said Rashad James, legal aid attorney told WBAL.
James claims that he was on duty at the Harford County District Court in Bel Air on Mar. 6. He had just successfully got an expungement for a client who was present when a sheriff's deputy stopped him in the courtroom and began questioning if he was really a lawyer or impersonating one.
"After the hearing, that's when I encountered the officer who incorrectly called me by the name of the client. I stated that I was not the client, that I was, in fact, the client's attorney," James said.
The sheriff then asked him for identification was handed a driver's license by James.
The officer then requested more verification since James didn't have his state bar card or business cards, which he is not required to carry. The sheriff then called his supervisor.
"If Mr. James were white, this would not have happened," said Chelsea Crawford, one of James' attorneys.
"It should have been enough when Mr. James appeared in court and the judge accepted on the record that he was an attorney and his client was absent. That should have been enough, and at that moment, it wasn't for that officer," Crawford said.
His attorneys have filed a complaint with the Harford County sheriff.
Sheriff Jeffrey Gahler sent a statement to 11 News which reads:
"The Harford County Sheriff's Office is aware of these accusations, as we received a formal complaint this afternoon. As with all complaints, the complaint filed on behalf of Mr. James was promptly assigned to the Harford County Sheriff's Office - Office of Professional Standards for a complete and thorough investigation. We take all complaints seriously."
The Maryland Legal Aid also released a statement: 
"Maryland Legal Aid is incensed at the treatment of our colleague, Mr. Rashad James, an extremely talented and dedicated civil legal aid attorney, who under MLA's Community Lawyering Initiative, is tasked with navigating every stretch of this state to provide civil legal counsel and representation for Maryland's poorest and most vulnerable individuals and communities. That includes in Harford County, where this deeply disturbing incident unfolded.
"We stand behind Rashad today, and behind others who have experienced racial profiling and discrimination--a threat to their basic human and civil rights--with the objective to prevent an incident like this from ever happening again. Discrimination has no place in our society, especially not within the ranks of our judicial system, where the legal playing field is often already unleveled for citizens who cannot afford legal representation."