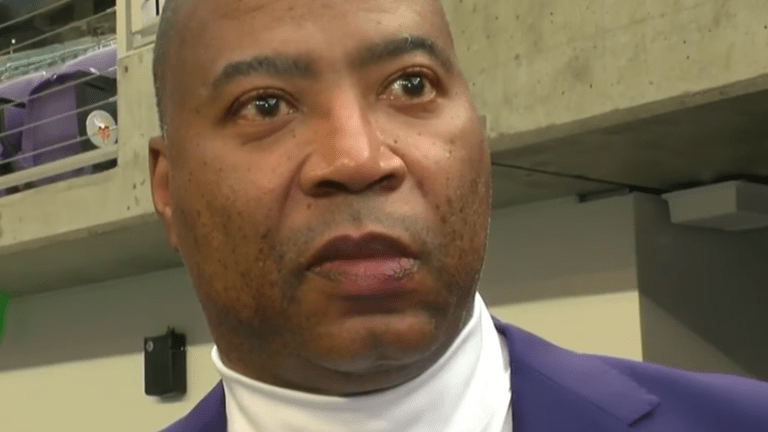 Hall of Fame defensive end Chris Doleman, dies at 58
Hall of Fame defensive end Chris Doleman died on Tuesday night after a two-year battle with cancer.
He was 58 at the time of his death.
Doleman played for ten seasons with the Minnesota Vikings. His former team issued a touching statement following the news of his passing:
"Chris was a great example for players past and present, as he embodied all the best characteristics of a Viking -- resilience, toughness, and a competitive spirit," the team said. "Chris always carried himself with dignity and class. Vikings fans worldwide will greatly miss him."
"I had the honor of getting to know him not only as a great football player but an outstanding human being," Pro Football Hall of Fame president and CEO David Baker said in a statement. "The legacy of Chris Doleman will live forever in Canton, Ohio, for generations to learn from how he lived a life of courage and character."
Doleman battled glioblastoma ever following surgery to remove a brain tumor in January 2018, the NFL said.
Following his diagnosis, Doleman spoke to NBC Sports:
"When a doctor tells you that you have brain cancer, it changes your whole world,'' Doleman said. "Those are the scariest words that you'll ever hear in your life. When I first heard it, I was so devastated by it I couldn't get any words out of my mouth. How many people do you know who survive brain cancer?''
Doleman was named an eight-time Pro Bowler and two-time first-team All-Pro.