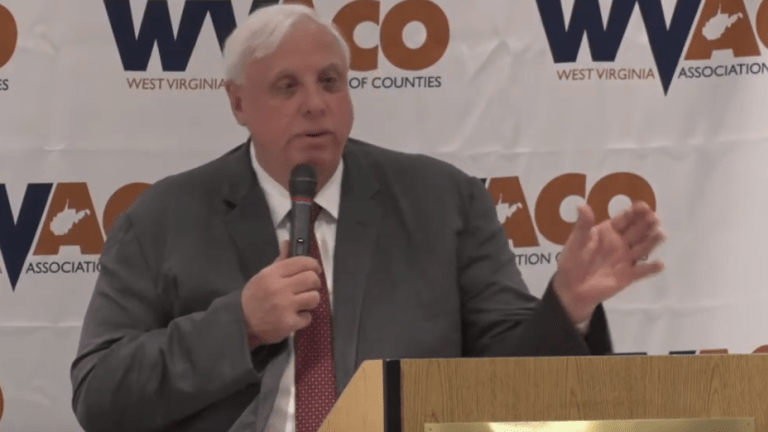 Gov. Jim Justice releases statement after calling female high school basketball players 'thugs'
The West Virginia Secondary School Activities Commission is now reviewing an incident that took place after the Woodrow Wilson and Greenbrier East girls basketball game on Tuesday night -- where West Virginia Gov. Jim Justice allegedly referred to the players as "thugs."
According to a reporter with the Register-Herald, a scuffle broke out behind the Woodrow bench during that quarter of play that led to the team being taken off the court. The game was subsequently suspended.
Justice, who is also Greenbrier East High School's girls basketball head coach, reportedly asked for the game to be forfeited.
"I hate to say it any other way, but honest to God's truth is the same thing happened over at Woodrow two different times out of the Woodrow players. They're a bunch of thugs. The whole team left the bench, the coach is in a fight, they walked off the floor, they called the game," Justice said during a post-game interview.
Justice immediately came under fire for his remarks and issued a statement, attempting to clarify his earlier comments.
"My definition of a thug is clear – it means violence, bullying, and disorderly conduct. And we, as West Virginians, should have zero tolerance for this kind of behavior. Anyone that would accuse me of making a racial slur is totally absurd.
"I'm extremely proud that my coaches, my team, and myself were not involved in this incident in any way, shape, form, or fashion, and I'm truly saddened that the Woodrow kids had to be subjected to this behavior.
"One of the incidents that I referred to resulted in one of the Woodrow Wilson assistant coaches being cited by the State Police for obstruction of an officer," the governor said.