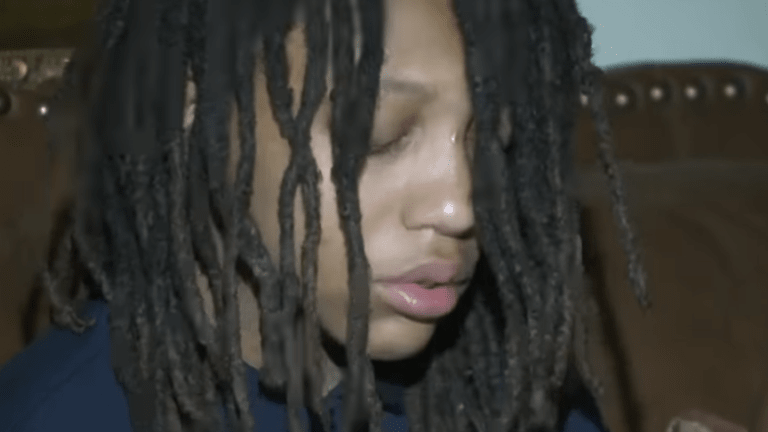 Girl admits she lied about sixth-grade classmates cutting off her dreadlocks
A 12-year-old Black girl from Virginia has admitted that she lied, after alleging that her dreadlocks were cut off by her white classmates.
According to CBS News, Stephen Danish, the head of Immanuel Christian School, also confirmed the allegations made by Amri Allen were false.
"While we are relieved to hear the truth and bring the events of the past few days to a close, we also feel tremendous pain for the victims and the hurt on both sides of this conflict," he said. "We recognize that we now enter what will be a long season of healing."
Allen's family also issued a public statement, apologizing for her version of the story:
"To the administrators and families of Immanuel Christian School, we are sorry for the damage this incident has done to trust within the school family and the undue scorn it has brought to the school," the family said. "We understand there will be consequences, and we're prepared to take responsibility for them." 
They added, "To the broader community, who rallied in such passionate support for our daughter, we apologize for betraying your trust."
Last week, Allen told a local news station that the boys called her dreadlocks "ugly" and "nappy" before cutting them off during recess at the $12,000 a year private school. "They kept laughing and calling me names," she said as she quietly sobbed. "They called me 'ugly,' said, 'I shouldn't have been born.' They called me 'an attention-seeker.'"
"This ordeal has revealed that we, as a school family are not immune from the effects of deep racial wounds in our society. We view this incident as an opportunity to be part of a learning and healing process, and we will continue to support the students and families involved. We will also continue teaching what we've taught for more than 40 years: that the love of God is for all people, and as His children, we should demonstrate that love equally to all people regardless of their background, what they believe, or how they behave," Danish added.