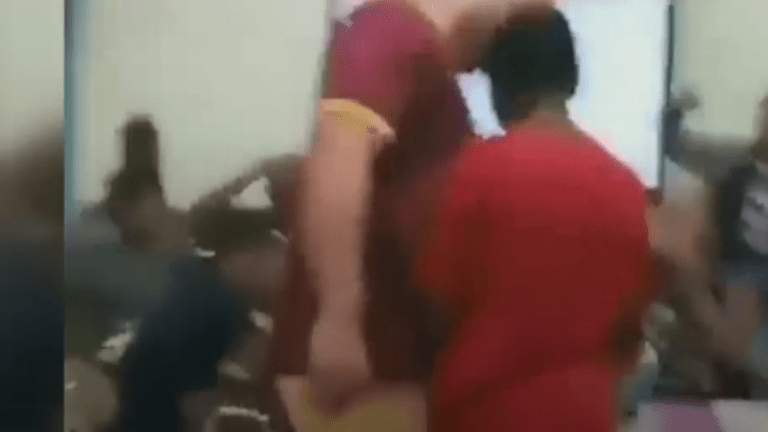 Georgia teacher arrested and charged after fight with student
A Georgia teacher has been charged after he got into a physical altercation with a student, who he claimed was being disrespectful.
The Richmond County School System told WRDW that they approved an arrest warrant for the teacher, Akenga Smith, to be charged with Simple Battery.
Smith was placed on paid administrative leave, and an investigation was started by the Richmond County Board of Education administration and the RCBOE police.
In a video, the student is seen pushing Smith, who in turn, pushes back at the student. The student then falls onto a desk before lunging at Smith. A struggle then ensues as shocked students scream in the background. Smith then proceeds to push the student into the hallway.
"Usually students are fighting, not the teacher," student Marcus Wesby told WRDW.
"I was walking down the hallway about to use the bathroom, and that's when I heard everybody yelling," Marcus said. "I ran down there, and I saw the teacher pick the student up and threw him out of the classroom," Marcus said.
"A teacher did come, but all the students were around and he started kicking him," Marcus added.
On Monday, May 20, 2019, a warrant was issued for Smith's arrest. 
 Karen Jacobs, the spokesperson for the Richmond County School System, issued a statement which reads in part:
"The Richmond County School System strives to maintain a safe academic atmosphere where all students can learn and grow. Incidents of this nature are unacceptable and will not be tolerated in our schools. Appropriate administrative action will be taken in due course."