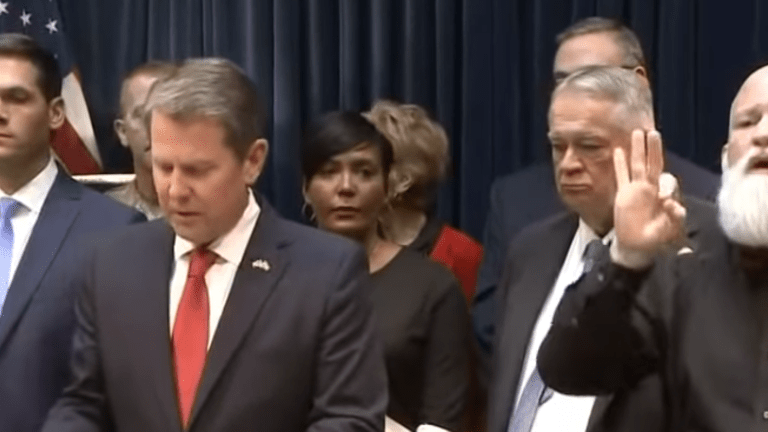 Georgia state legislature asked to self-quarantine after a senator tested positive for COVID-19
The entire state legislature of Georgia's state has been asked to self-quarantine over the next few weeks after a state senator who participated in a Monday vote revealed that he has tested positive for the disease caused by coronavirus. 
State Sen. Brandon Beach was screened for the disease Saturday after suffering from a cough and a mild fever. He did not receive the tests until Wednesday, but as he felt better, he decided to join dozens of legislators, staff members, and reporters for a one-day special legislative session at the Capitol. The vote was to grant Gov. Brian Kemp broad powers to respond to the pandemic -- essentially putting them all at risk.
Lt. Gov. Geoff Duncan and House Speaker David Ralston have now recommended that all 236 state lawmakers, as well as dozens of staffers from both chambers, quarantine themselves through March 30, per AJC.
An aide to Duncan said that Beach had exhibited symptoms dating to March 10. As you can imagine, some folks are unhappy about Beach not disclosing that he was ill at the time.
 "I'm shaking with rage. We were told if we had symptoms to refrain from going to the Capitol on Monday. Senator Brandon Beach knew he was exhibiting symptoms since MARCH THE 10TH!" wrote state Rep. Scot Turner on Facebook. "I have an elderly hospice patient at home. He irresponsibly stayed all day at the Capitol on Monday and exposed all of us."
Beach released a statement asking for Georgians to pray for him.
"I know many Georgians are praying hard as we weather this crisis together, and frankly, I'd ask that they pray for me," Beach said, "as well as all the others in our state who are going through this right now – and those who soon will."