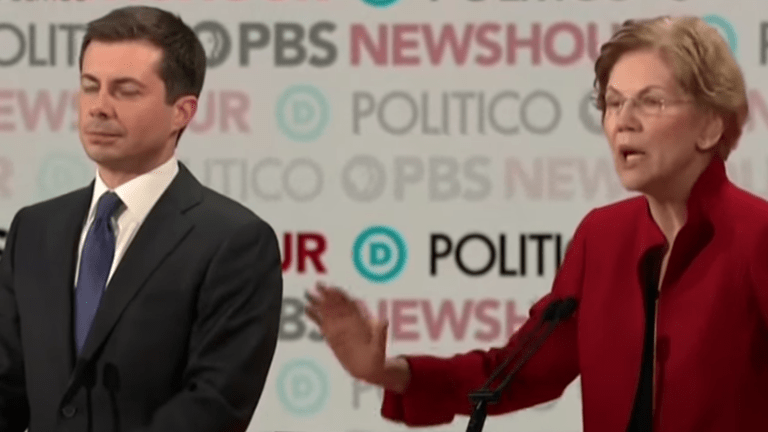 George Zimmerman sues Warren, Buttigieg over Trayvon Martin birthday tweets
George Zimmerman has filed a $265 million defamation lawsuit against two of the Democrats running for president — Sen. Elizabeth Warren and Pete Buttigieg, over tweets they posted on the birthday of Trayvon Martin, the unarmed teen he was acquitted of killing.
According to the lawsuit, he claims that both Warren and Buttigieg "defamed Zimmerman for political gain in misguided and malicious attempts to bolster their standings amongst African-American voters, all at Zimmerman's expense."
"The defamatory tweets are not an account of two sides of an issue that raises questions in a reader's mind," the suit states. "They are evidence of not only a reckless disregard of the truth but also of common law malice."
The new lawsuit comes just weeks after Zimmerman filed a $100 million lawsuit against the parents of Martin.
Zimmerman is being represented by a right-wing lawyer, Larry Klayman, who supported the anti-Obama "birther" movement. The LA Times reports that last July, an ethics committee of the bar in the District of Columbia recommended that Klayman's law license be suspended for more than two years.
According to Zimmerman's lawsuit, a trial witness pretended to be the last person to talk to Martin by phone before he was killed when the witness was actually the half-sister of the caller who spoke to Martin.
Her purports that Brittany Diamond Eugene did not want to testify that she had been talking to Martin before he was killed, so Rachel Jeantel, pretended that she was talking to the teen before he was fatally shot. It was Jeantel who ended up testifying at Zimmerman's 2013 trial in Florida. 
Zimmerman was acquitted of Martin's murder under the controversial "stand your ground" law.
The Martin's family lawyer has slammed the recent court filing:
"This plaintiff continues to display a callous disregard for everyone but himself, re-victimizing individuals whose lives were shattered by his own misguided actions. He would have us believe that he is the innocent victim of a deep conspiracy, despite the complete lack of any credible evidence to support his outlandish claims," Crump's statement said. "This tale defies all logic, and it's time to close the door on these baseless imaginings."
The lawsuit seeks $100 million, alleging malicious prosecution and conspiracy.