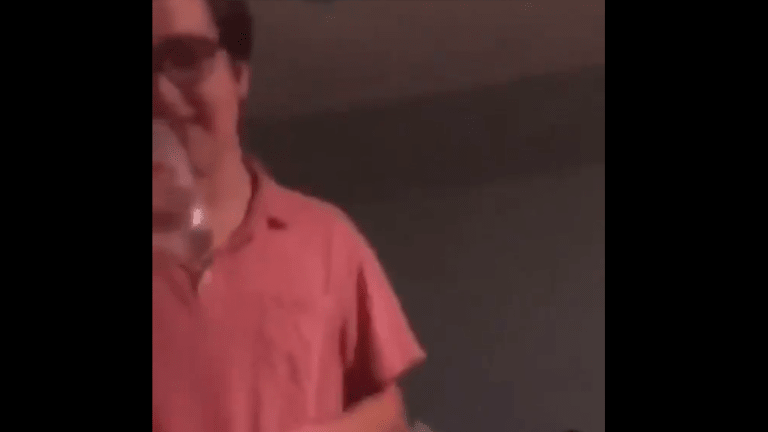 Fraternity boots 4 University of Georgia students after racist video surfaces
Four Tau Kappa Epsilon fraternity members who attended the University of Georgia have been expelled after a racist video surfaced online.
In the video, four white, male students are seen mocking slavery as one student sits on the bed and pretends to whip a fellow fraternity brother with a belt as he barks, "pick my cotton, b*tch," to which the man responds - "I'm not Black!"
As the young men giggles over the offensive joke, one of the students behind the camera can be heard telling the student holding the belt, "you're not using the right words."
The student then proceeds to tell his friend, "pick my cotton, n*gger," and they can all be heard laughing.
"Tau Kappa Epsilon is disgusted, appalled and angered by the remarks shown in a video of four expelled members," the national fraternity said in a statement. 
"TKE will not tolerate any actions such as these that would be defined as racist, discriminatory and/or offensive."
The University of Georgia is currently investigating the incident, stating that the facility "ceases all actions of the chapter without prior authorization from our office temporarily."
UGA claims that it "condemns racism in the strongest terms," that "racism has no place on our campus," and that "the fraternity has been suspended by its national organization."
"We will continue our efforts to promote a welcoming and supportive learning environment for our students, faculty and staff," the university said in a statement released by spokesman Greg Trevor.
The fraternity stresses that the incident did not take place during any official Tau Kappa Epsilon event.