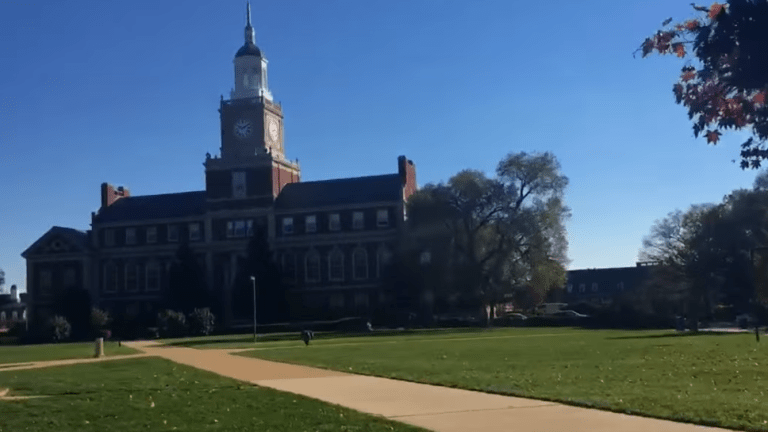 Frat Bro Denies Raping Student; Claims he was too Drunk
A Columbia University fraternity brother denies raping a fellow student - his defense? He was too drunk.
The former student has now filed a lawsuit over his expulsion from the Ivy League school who expelled him over accusations that he raped a female student, claiming that he was too drunk to be responsible for the crime.
According to the New York Post, the former student states that he only has "flashes" of the sexual encounter in her dorm room on Dec. 13, 2017.
"He says he blacked out to the point of talking with a German accent and claiming blood ties to Nazis," the suit claims.
"The alcohol beverages greatly affected [him] because he did not eat much dinner and had not been consuming alcohol during the fall 2017 semester," he says in court papers.
He also remembers getting into an uber shortly after 1 a.m before he "was waking up partially clothed in an unfamiliar room in a stranger's bed on the morning of Dec. 13, 2017," his suit says, and that "He did not know where he was, how he arrived there, whose bed he was in, or who was in the bed with him." 
This is what he recollects from that night:
He was cradling a drink in the woman's dorm room and having difficulty walking to the bathroom because he was so wasted. He "believes" the woman then kissed him, helped him undress, and "opened her legs and scooted back to indicate that she wanted oral sex."
He also thinks she got a condom and then climbed on top of him for sex. She kicked him out the next morning at 6 a.m. because she had to be at work in two hours, he says.
After he slept off his hangover he called his dad for advice claiming he "felt taken advantage of in his intoxicated state," but his "father discouraged" him from reporting the encounter to Columbia officials, the suit says.
After the young women reported the crime to the university, he claimed that it was him who was sexually assaulted as he had blacked out, drunk from alcohol. Both claims were investigated by the school but it was him who was expelled and prevented from graduating.
"Instead of following their usual procedure of carefully considering any facts that an alleged victim of sexual assault could glean from a blackout, [CU] peremptorily rejected [John Doe's] recounting of the night in question, presumably because he is male," he says in the suit.
Howard has not yet released a statement regarding the lawsuit.