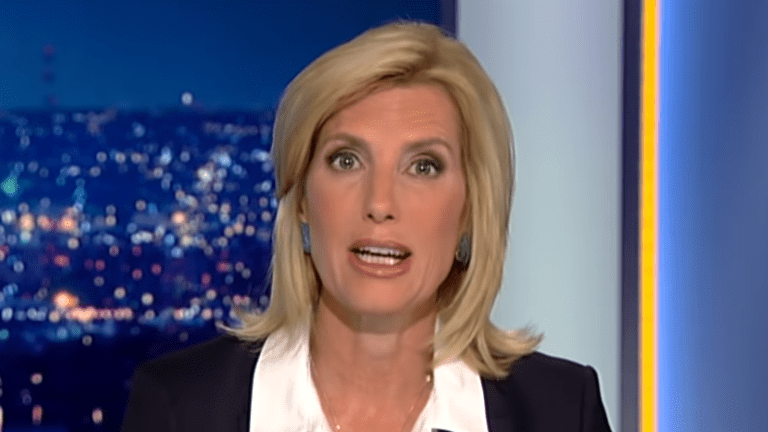 Fox host Laura Ingraham slammed over racist reparations rant
Fox News host Laura Ingraham never misses an opportunity to show air her right-wing views and is under fire for recent marks she made about reparations.
"The whole world has been reshaped by people taking other people's land, it's called conquest," she said on her podcast of the slavery and colonization in Africa responsible for racial injustice in the United States. 
"As Trump always says, 'You don't get do-overs,' "she declared. "No do-overs, that's it. There was an argument, sometime—I think it was the 1980s. There was a quote; you won, we lost, that's that. Describing world politics, we won, you lost, that's that. That's just the way it is."
During the show, Ingraham played a clip of author Ta-Nehisi Coates' testimony, where he weighed in on comments by Senate Majority Leader Mitch McConnell who claimed that reparations are unnecessary because Americans elected Barack Obama as president.
"I don't think reparations for something that happened 150 years ago for whom none of us living are responsible are a good idea," McConnell told press earlier this week.
Coates then delivered a scathing response to McConnell during the hearing:
"We grant that Mr. McConnell was not alive for Appomattox. But he was alive for the electrocution of George Stinney. He was alive for the blinding of Isaac Woodard. He was alive to witness kleptocracy in his native Alabama and a regime premised on electoral theft," he said.
"Majority Leader McConnell cited civil-rights legislation yesterday, as well he should because he was alive to witness the harassment, jailing, and betrayal of those responsible for that legislation by a government sworn to protect them. He was alive for the redlining of Chicago and the looting of black homeowners of some $4 billion. Victims of that plunder are very much alive today. I am sure they'd love a word with the majority leader."