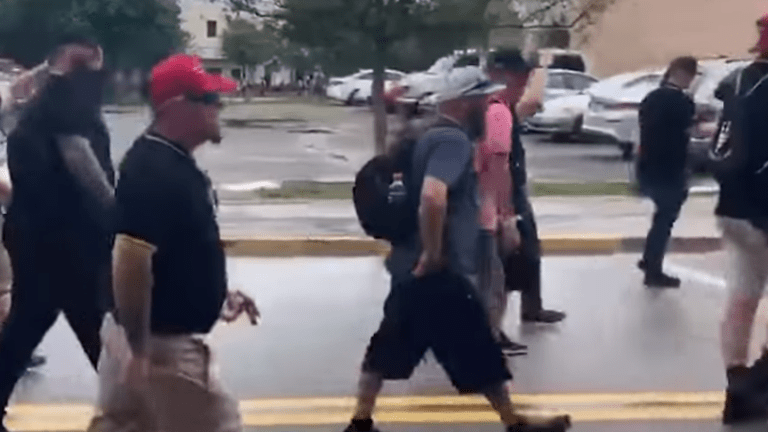 Former Proud Boys cop quits over fears of 'far-left' attacks
A Connecticut police officer who once belonged to a far-right group the Proud Boys has quit his job, accusing a civil rights activist of trying to "silence conservative voices," according to a letter obtained by The Associated Press.
East Hampton's police chief, Officer Kevin Wilcox, said he quit the group because he suspected its members would be attacked by "far-left political organizations" and labeled as bigots due to their "love" for President Donald Trump.
The Lawyers' Committee for Civil Rights Under Law called for Wilcox's removal from the police department after becoming aware of his association with the extremist group.
Back in September, East Hampton Police Chief told said that Wilcox's Proud Boys membership didn't violate department policies.
"There is no question that he is not a white supremacist," Woessner said Tuesday.
Kristen Clarke, the civil rights group's president and executive director, asked the police department to investigate Wilcox's "possible connections with white supremacist groups and individuals," describing Proud Boys as a "male-chauvinist group with ties to white nationalism."
Wilcox responded to the claims, calling them "an outright lie and an assault on my character."
"Clarke's letter is filled with links to far-left propaganda that expose her motive, which is to silence conservative voices. The law firm that she represents is a cudgel used to bludgeon anyone who doesn't follow their far-left ideology," he wrote.
"In an era where we are seeing a spike in white supremacist activity, this should sound an alarm. It should not be business as usual," Clarke said during an interview Tuesday per the Hartford Courant.