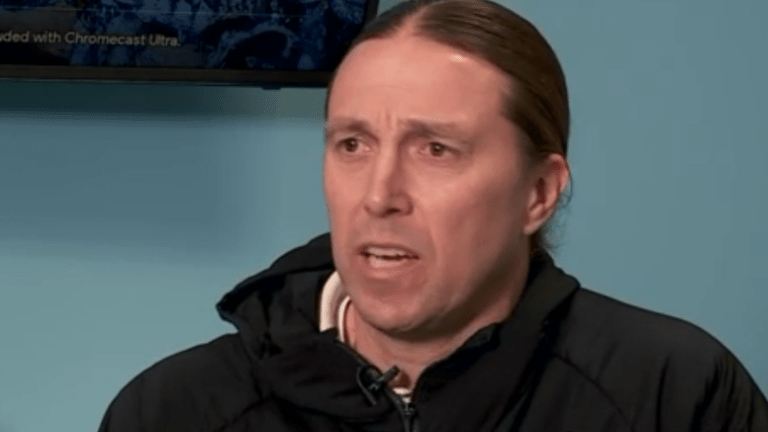 Former OCU recruiter speaks out after lining students up by skin color, hair texture
A former Oklahoma Christian University recruiter is defending his actions after it was revealed that he line students up according to their skin color and hair texture. 
"It destroyed my reputation but my character won't change," Cedric Sunray said. "I break the groups into four teams and then I say line up darkest to the front and lightest to the back," Sunray said. "From the largest afro to the tightest braid to the blondest with blue eyes. They all want to know they are valued and warranted. And that is what I provide."
Sunray was fired Over his controversial tactics, which drew criticism from his students and their parents.
"He said 'ok, everyone now line up from darkest to lightest skin complexion,'" 11th grader Korey Todd said per local news outlet, KFOR.
"He told us nappiest hair in the back and straighter hair in the front," 11th grader Rio Brown said.
The president of OCU issue an apology to the university before making a personal visit to Harding Charter Prep on Monday.
"I am embarrassed and ashamed and I am mad at what happened," Oklahoma Christian University President John deSteiguer said.
Sunray is unrepentant. He says that he has already lined up another college gig and that he will not be abandoning the exercise.
"Will you do this exercise again?" News 4 reporter Peyton Yager asked.
"Oh yes," Sunray said.
"You are going to keep doing it?" News 4 reporter Peyton Yager asked.
"I have been doing this exercise for years," Sunray said. "We need to have these conversations."
Sunray issued a statement to NeWs 4.
"As a 6'4 225lb. straight male of white racial phenotype, as well as being a former NCAA athlete and university coach, I know well the privilege and prestige that all these elements have provided me in America and never take that lightly," the statement begins.
"Then there exists the other side of my reality. I am the son of a cocaine dealer who lost his life due to his involvement in the drug game. I am an enrolled tribal member of a tribe where virtually all members are identifiable as People of Color. I was raised in a primarily Hispanic & Black community. The greatest mentors in my life have been Black, Hispanic and American Indian women & men."
The extremely lengthy statement basically says that Sunray believes that he can continue to do this exercise because he has Black friends...