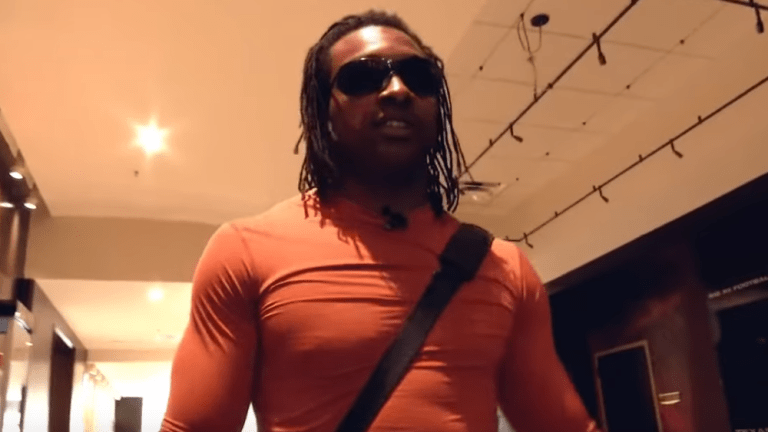 Former NFL player Cedric Benson Dies in Motorcycle Accident
Cedric Benson, the former NFL running-back who rose to fame during his time as a Texas Longhorn "legend," died Saturday night in a tragic motorcycle accident.
According to authorities, a minivan was trying to cross an intersection when it ran into a motorcycle, KXAN reported. Both Benson, 36, and a woman were pronounced dead at the scene.
Benson reportedly posted a photo of his BMW motorcycle on his Instagram account earlier in the day with the caption "My Saturday Evening."
"Cedric was a fine football player for us," Cincinnati Bengals President Mike Brown said. "Our organization is deeply saddened by his sudden and tragic passing. The Bengals extend our deepest condolences to Cedric's family."
Former Bengals running backs coach Jim Anderson also issued a statement on the death of the running-back.
"Once he bought into our system, he was like a flower. He just blossomed," Anderson said. "He gave us an element we didn't have. We had complementary guys, but Cedric gave us a missing element. He was a good man. He was one of my guys, and it hurts. Life is too short."
Benson played for the Longhorns from 2001 to '04, rushing for a total of 5,540 yards -- ranked ninth in NCAA history. He was drafted No. 4 overall by the Chicago Bears in 2005, and also played for the Cincinnati Bengals and Green Bay Packers over his eight-year NFL career, per ESPN.
Benson left the NFL back 2012 after suffering a Lisfranc injury to his foot. He reportedly took up a job as a loan originator upon retirement.