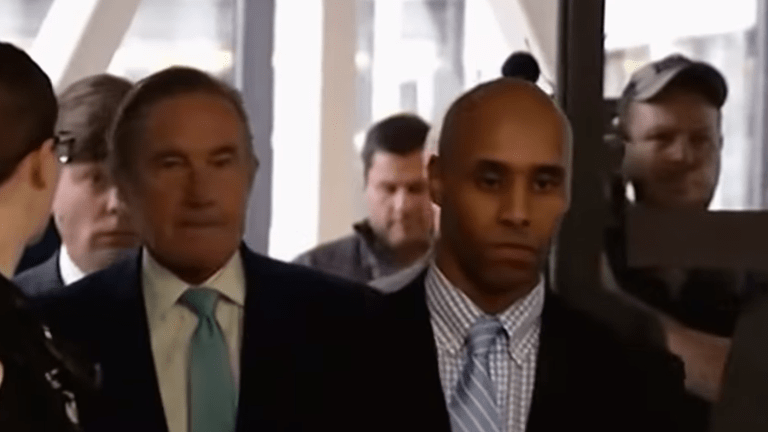 Former Minneapolis police officer found guilty of murder
A former Former Minneapolis Police Officer Mohamed Noor was found guilty on Tuesday of third-degree murder and manslaughter for the fatal shooting of Justine Ruszczyk.
Noor, a 33-year-old Somali-American now faces up to 12 and a half years for third-degree murder and four years for second-degree manslaughter. 
Damond, a 40-year-old Australian woman approached Noor's squad car shortly after calling 911 to report a possible rape near her home. Noor reportedly opened fire because he feared he and his partner were being ambushed, believing that there was an imminent threat after he heard a loud bang and saw Damond with her right arm raised.
"It does not give us pleasure to call out police wrongdoing," Mike Freeman, the Hennepin County attorney, said in a news conference following the verdict. "But when it occurs, it is our job to let the public know and, in extreme cases, to bring charges and prosecution."
The Damond family have filed a civil lawsuit against the city and several police officers seeking $50m in damages.
While some feel that the verdict was deserved, some never doubted that Noor would be found guilty of the crime.
"He's Somali. He's black. And he's Muslim — that's a trifecta," Mel Reeves, a civil rights activist, told the Star Tribune. "The system has an easier time convicting a black man in a blue uniform."
These sentiments were echoed by activist Shaun King, who wrote:
"He's Black. He's a Muslim. He's an immigrant. And he killed a white woman. Had the roles been reversed and a white cop killed a Black Muslim immigrant woman, he'd get off. No question. But what we see here is that the protections that cops so often use to justify their murders just didn't apply with these racial dynamics."
Noor is scheduled to be sentenced Jun. 7.