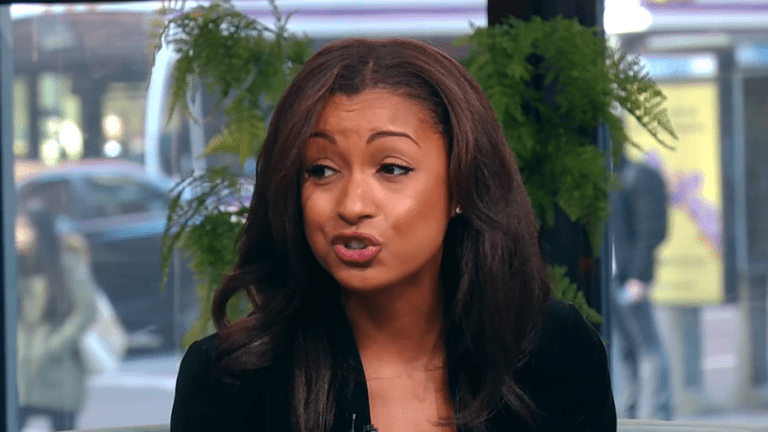 Former Fox News Anchor slams "racist" network
Former Fox News host Eboni K. Williams sat down for an interview with The Breakfast Club last week, where she blasted the network - calling it "racist."
"Fox has a reputation for being bigoted and racist, all for very good reason," she told the radio show hosts.
"I went there because I thought I would be a savior of sorts and talk to the people in the middle that watch that network," she said. "Whether we like it or not, Fox is No. 1 for a reason." 
She added:
"To understand Fox News, you have to understand a man by the name of Roger Ailes. In his book, In Plain Sight, he says that he is forming a network to speak to one thing, and one thing only, the demonizing of the 'other.' That is literally the purpose of why it was founded. I don't know what his beliefs are, but he knew it would be very profitable.
"When you find a fear-based thing like that, and can capitalize on it in a unique way, nobody had ever done this before. At the time, it was CNN, MSNBC, it was regular network news. There was no conservative news outlet speaking directly to the fear of the intrinsic devaluation of whiteness in this country. Roger saw a void, and like any smart businessperson, you fill it. Fox News was born in 1996."
Williams quit her position at Fox back in 2018 after almost four and a half years of hosting the 'Fox News Specialists' alongside Eric Bolling. The show was canceled when Bolling was hit with a sexual misconduct scandal.
Watch the full interview below.